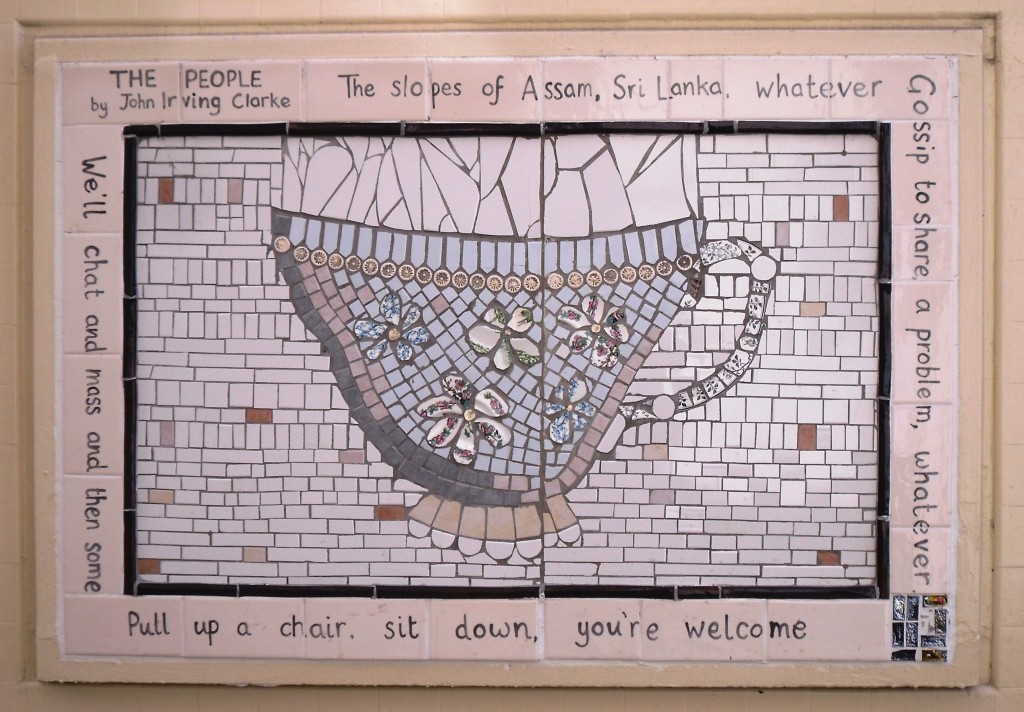 JOHN IRVING CLARKE
Was it serendipity, coincidence or just sheer good fortune to be in the right place at the right time? Whatever, I happened to be in Mocca Moocho, a Wakefield café with a distinctly arts focussed air, when the message came through that a ceramist with a grant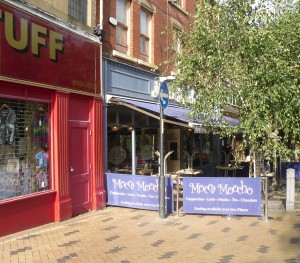 under her belt was looking for some text to accompany a series of mosaics she was planning for Almshouse Lane, a narrow thoroughfare in the centre of Wakefield.
«Leave this to me,» I said showing my propensity for taking on more tasks when the rational voices were shouting in my head, «Stop! You are doing enough!» But this was intriguing and appealing; it was a chance to brighten up a dull passageway and to promote the place of poetry in the cultural life of Wakefield.
I found the Art House studio from where Fi Oberon was operating. As the ceramist in question she was able to tell me more. The grant had been awarded to brighten up eleven recesses in the walls of Almshouse Lane. She had a brief to produce mosaics reflecting the main themes in the life of the city of Wakefield and she was planning to do this with a pile of broken tiles she had acquired. But could I supply short pieces of text to support each mosaic?
I certainly could, but rather than produce eleven short poems myself, I decided to draw responses from three vibrant writing groups in Wakefield. The Black Horse Poets are the longest established poetry group in Wakefield with a number of very accomplished poets within their ranks. The Red Shed Readings are essentially a spoken word event, but such is the inclusive and encouraging ethos of the organisation that it has become a nurturing ground for new and aspiring poets. And finally, the Agbrigg Writers are an enterprising creative writing group who declared independence from local authority control to be in charge of their own affairs, meeting on a weekly basis, they already have an impressive publication record which includes a booklet commemorating the Lofthouse Colliery mining disaster of 1973.
And so the task began. Could you produce a short poem (40 words?) to illustrate one of the following themes: art, ecology, horticulture, literature, community, education, manufacturing, sport, architecture, people and environment? Some poets declined, others didn't respond at all to the request but most jumped at the chance to provide thought provoking accessible pieces, to be part of a public art project for the enjoyment of the people of Wakefield.
And now, there they stand, the Poetry Mosaics of Almshouse Lane, thanks to the collaboration of Wakefield City Centre Partnerships, the Art House and the Ridings Shopping Centre, plus, of course, the brilliant work of Fi Oberon and the Wakefield poets.