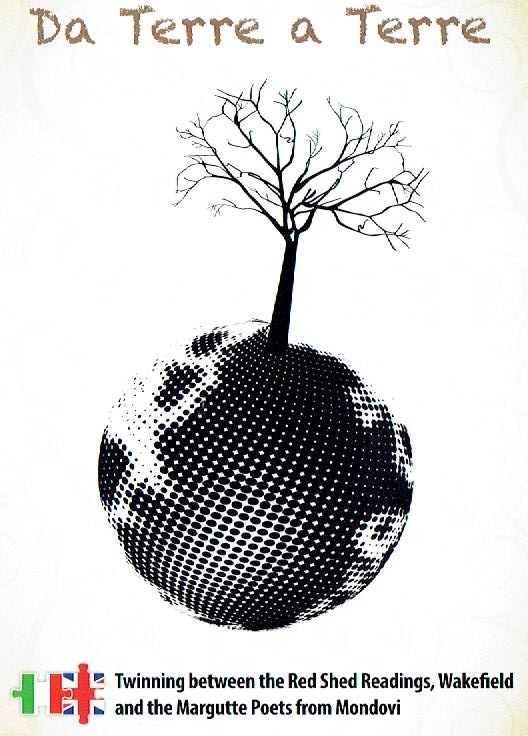 SILVIA PIO
It was a chance encounter, if one believes in chance, and also a virtual one, if one wants to call an exchange of emails this way. Nowadays poets meet also in the net, and Margutte widely proves it.
I am talking about John I. Clarke and myself, the first strictly monolingual, the second with the fanciful ambition of writing in a foreign language, the second looking for someone to check her poems in English, the first with a particular readiness to help with writing.
Thus began an email exchange, more than four years ago, discussing topics from poetry to family life, from the weather (de rigueur with a Brit) to politics (de rigueur with an Italian), from football (of which John is a fan and Silvia doesn't understand a thing) to cuisine (where Silvia is fairly good while John tends to give way to a far superior artist, his wife).
The poetic activities organized by John in Wakefield, Yorkshire, are not restricted only to writing and publishing poems but extend to organizing workshops, events combining different art expression and public readings, many of which are held at the Red Shed, a Labour Club in Wakefield and also a pub serving good inexpensive beer.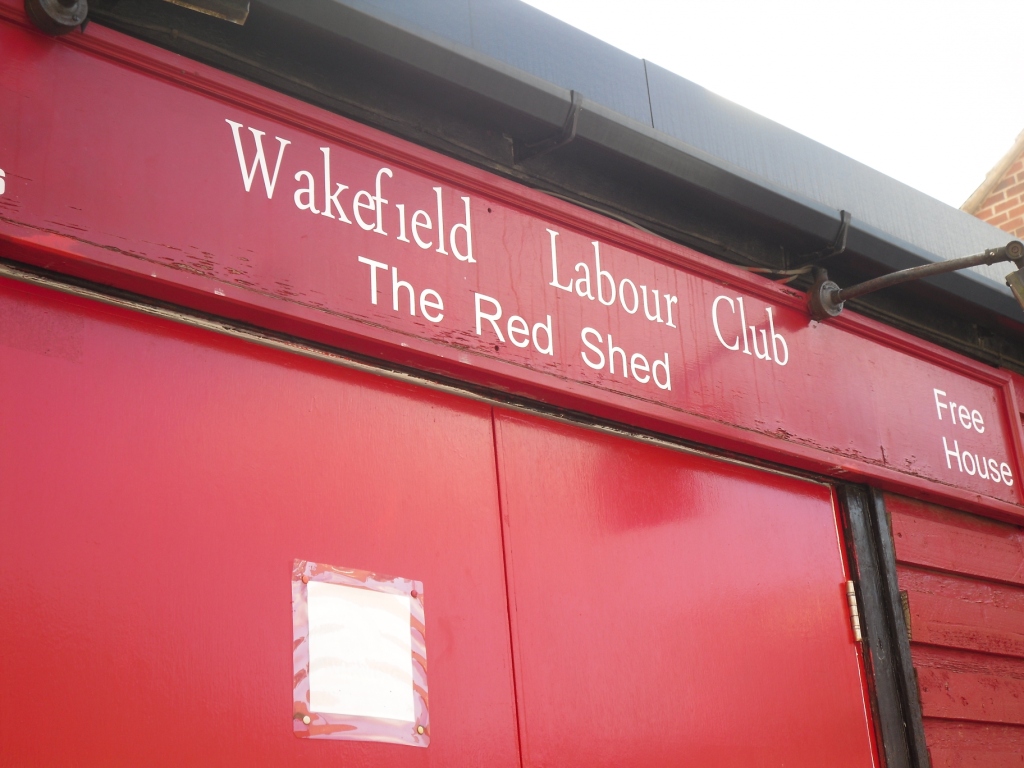 There are many similarities between all this and what who is writing does in Mondovì; the readings in English look like what we call vijà (pronounced vi-a: with the stress on the last syllable), a dialect word meaning getting together to read poems, mainly in dialect. Since Margutte was born, many events have been organized in Mondovì including readings in Italian, various art expressions and music.
The idea of the twinning between the Red Shed readings and the Margutte poets started from Attilio Ianniello; with the important collaboration of the association Amici di Piazza and under the aegis of the Mondovì Municipality the twinning took place on 12 October 2013, named "Da terre a terre", from lands to lands.
Two poets had been invited to Mondovì with their wives (unfortunately only John and Julie Clarke could make it) and the programme included a reading/vijà and a tour of the city and surrounding area, not to mention a night at a pizzeria. Also an anthology was published, edited by Amici di Piazza, with poems by John Clarke, Jimmy Andrex, Alessandro Dattola, Nicola Duberti, Attilio Ianniello, Gabriella Mongardi and Silvia Pio.
As soon as John went back to England, he started the involvement of the Wakefield Council in reciprocating the invitation. So on 30 August 2014 Silvia Pio, Attilio Ianniello and their daughter Lucia could be the guests of the twinning's second act.
The poetry reading took place at the Library in the new Wakefield One building. The welcome and introduction were done by John Clarke and Jimmy Andrex, eight poets were present with four more, together with  Attilio Ianniello e Silvia Pio,  were included in the anthology with the same title as the Italian one, "Da Terre a Terre" (with a different capitalization to suit the English language).
John Clarke, Jimmy Andrex and Silvia Pio started with reading in English (Jimmy and Silvia also in Italian), Jimmy accompanying his pieces with a  Kaossilator, a portable dynamic-phrase synthesizer, capable of producing a wide range of sounds. Silvia showed two videos done by her friend, the photographer Bruna Bonino, combining Bruna's photographs with music and Silvia's recorded poems. Attilio Ianniello read his Vitriol, preceded by a brief explanation by Silvia as the poem is in Italian.
Laura Potts and the shortlisted Wakefield poets William Thirsk-Gaskill, Amy Charles, Sarah Cobham, Jean Jaques, Jennifer Burkitt, Angie de Courcy Bower and Viv Longley read their poems. Included in the anthology are also Jamie Field, Andy Bladen, Pat Callaghan, Alan Braddock and Alison Crosland.
George Potts's bagpipes added extra emotion and a special atmosphere with traditional British and Italian pieces.
Margutte will present all the Wakefield poets in the next months with the Italian translations.
The poetry twinning, born from a web search and an epistolary exchange, if one wants to call emailing this way, will therefore continue with a parade of British poets and a series of articles about Wakefield's cultural and artistic activities, looking forward to new interesting developments.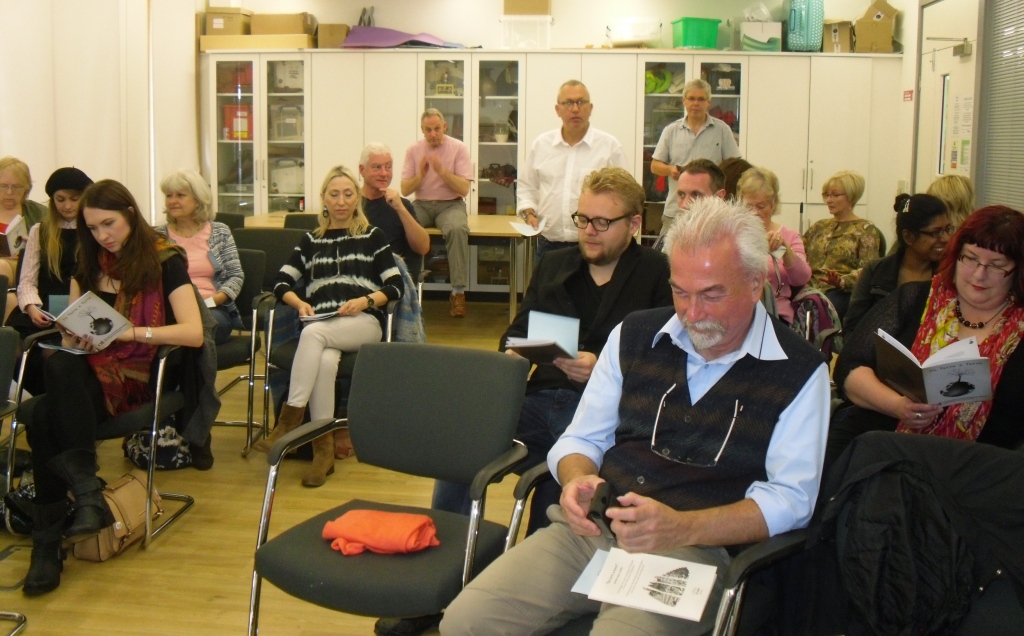 (A personal point of view of the reading can be found here)

John I. Clarke's poetry appeared in the following articles:
Each translation is a new creation
I Figli di Mondovì
Poets from the World
John I. Clarke's short stories:
An Honourable Man
First Snow
John I. Clarke's novel Who the Hell is Ricky Bell
Jimmy Andrex:
Poetry is the Idea of Something Coming into Being out of Nothing