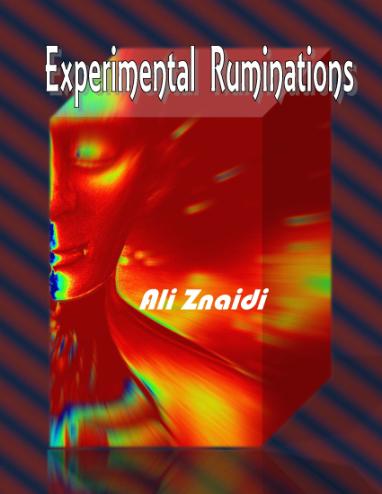 LESLIE MCBRIDE WILE AND SILVIA PIO (edited by)
Some bio information.
Ali Znaidi (b. 1977) lives in Redeyef, Tunisia, where he teaches English. He graduated with a BA in Anglo-American Studies in 2002 from the University of Sfax for the South. His work has appeared in various magazines and journals worldwide. He has authored four poetry chapbooks including Experimental Ruminations (Fowlpox Press, 2012), Moon's Cloth Embroidered with Poems (Origami Poems Project, 2012), Bye, Donna Summer! (Fowlpox Press, 2014), and Taste of the Edge (Kind of A Hurricane Press, 2014). Links to his published and forthcoming works can be found at aliznaidi.blogspot.com.
When and how did you approach poetry?
I have been writing since an early age in the Arabic language which is my mother tongue. It all started off as scribbles in my notebooks. When I joined university, I switched into English as a medium for my creative writing.
I love poetry when it turns raw and ordinary language into something sublime. I always strive to do so. I love to make poems out of simple things such as an interesting turn of phrase or a catchy word. I use them as catalyst for something deeper.
Tell us about your poetry activities, collaborations and publications.
Being a Tunisian poet who writes in English and who lives in a little town in the south of Tunisia makes my activities scarce. In Tunisia a poet who writes in English can't easily find a publisher because most of them publish creative works either in Arabic or French. Thanks to the Internet, I have the opportunity to be published in more than one hundred international magazines since I began submitting in March 2012, which is in itself a great accomplishment (and a record if I can say so), especially in my case as a non-native speaker of English.
Some of my poems and visuals have been recently published in Sukoon Magazine (Dubai/Beirut), compostxt (Italy), The New
Post-literate: A Gallery of Asemic Writing (USA), Internet Poetry (USA), The Camel Saloon (USA), On Barcelona (USA), eexxiitt (Italy) Verse Kraken (UK), Uut Poetry (USA), Zoomoozophone Review (USA), Zouch Magazine (USA/Canada), Indian Review (India). Moreover, my poetry chapbook Taste of the Edge was published by Barometric Pressures [part of Kind of a Hurricane Press] in the USA in April 2014. The jury of the International Capoliveri Haiku Contest 2013 (Italy) selected my haiku poems about Isola d'Elba to be included in an anthology in 2014.
I am still working on some poems about Sappho. I hope to write as many poems as I can about this great poetess, if life and energy permit. I am also looking forward to the publication of my collection of short-short stories.
What is poetry to you?
I strongly believe in the healing power of the poetic word. So for me, poetry is a panacea. It is language charged with medicine. I write poems to heal my wounds and relieve my pains. Every word in a poem functions as a tablet for a broken bit of me. Each word in a poem works as a jab to rejuvenate a dead cell. Without poetry, I would lose my self-control. Without exaggeration, I can say that I breathe poetry. That's why procrastination makes me very anxious and perplexed. But the best part of writing is when you've been blocked, and suddenly words pour out of your brain. It is really a very sweet sensation that is similar to feeling released from a heavy burden. The ability of manoeuvring words is very calming, too. It really soothes the tension of the nerves. There is a caged bird inside me. It flutters its wings with every word I write. In brief, writing poetry is very liberating.
Besides, the sheer joy of being published has also its own charm. Seeing your words in print and reaching the reader make the day of the poet.
The following poem "lingua franca," is unpublished.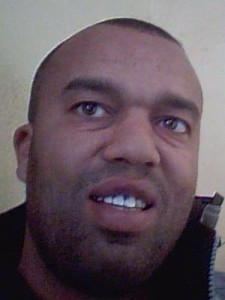 lingua franca
betwixt the cracks of the cave's walls
flickers of tapering light are nailing
the coffin of despair
it's not difficult to analyse the catacomb secrets
where twisted skeins of light act
as linguistic hymns
though people pretend to ignore hope,
[at the end] its luminosity works as
a lingua franca.
***
 
This Could Be Magic
This could be an experiment
that remedies the scars.
This could be a scalpel
that eviscerates the residues of pain.
This could be a horrifying green clay mask
that conceals a fleeting sun.
This could be a finger as soft as a feather
that is capable of lighting a somber room.
("This Could Be Magic" was previously published in Horror Sleaze Trash.)
http://www.horrorsleazetrash.com/poetry/ali-znaidi/
***
Nothing Can Be Hidden
each orange on the trembling bough shudders
every time you pluck one
nakedness entices you into claustrophobia
into a cage full of curtains
it's idle to hide because paparazzi's eyes
are everywhere; & they will pursue you,
though you are not a celebrity
& don't forget that with each itch,
you scratch your skin till you leave
your bones exposed,
the way each peeling reveals
the pulpy interior
of an orange
("Nothing Can Be Hidden" was previously published in The Fat City Review.)
http://fatcityreview.com/nothing-can-be-hidden-ali-znaidi/
***
Resistant Carnations
I ripped another calendar page
A sad calendar page like this bleak morning
A disfigured morning w/ out a glowing sun
A morning that was redolent of hallucinatory
talismans
A morning that was embroidered just
with foggy halos
Sighs were running and gasping the length
of my voice
I had no choice but open the window
& gaze at the red carnations
that were resisting this void
in the garden's navel
("Resistant Carnations" was previously published in Verse Land.)
http://original-writer.com/gettingpoetrypublished42ali
On March 27, 2015 Ali Znaidi was awarded the Special Award "Poetry of the People", a category of Premio internazionale Centro Giovani e Poesia, Triuggio, Italy in its 24th edition (a medal) plus publication of the winning poem "Resistant Carnations" in the anthology: Antologia del Premio internazionale Centro giovani e poesia Triuggio.