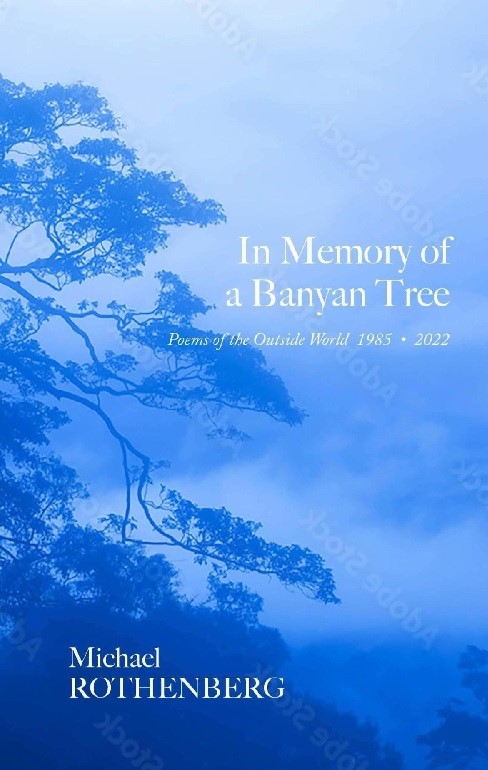 MICHAEL ROTHENBERG
When I was 17 years old living in Miami Beach reading Michael McClure's Meat Science Essays, I never in my wildest imagination thought that some day I would be running a bromeliad and orchid nursery in California and Michael McClure would come to visit the nursery, and that we would meet and become lifelong friends. But that happened.
And I never imagined that someday Joanne Kyger would come to the nursery, on the recommendation of Margot Patterson Doss, and that Joanne and I would connect so closely on a shared passion for the magnificence of the "outside world", and of course, poetry, and that she would become one of my closest friends, my family. Eventually I had the honor of editing her Selected Poems, As Ever, for Penguin Books. I could never have imagined as a young poet that honor.
Kyger and McClure were my dearest friends, family and mentors. We were allied first on a love of nature, poetry was always there, but a love and passion for nature is what brought us together, nature was our first bond. We met over flowers. And so I dedicate this book to Joanne and Michael to honor them and thank them for their inspiration and guidance, the many good times we shared, the many beautiful flowers we witnessed together.
And many thanks to Christine Holbert at Lost Horse Press for the beautiful job she did in designing In Memory of A Banyan Tree, Poems of The Outside World 1985-2022. Christine captured the tone and spirit of over 35 years of observation and immersion in nature. Thank you Christine for believing in this book and bringing it to life. I hope you will support Lost Horse Press by ordering a copy of the book, and help me honor two friendships that are essential and eternal. It is here that I celebrate a lifelong passion for the outside world. Again, for Joanne Kyger and Michael McClure.
*
In Memory of A Banyan Tree: Poems of the Outside World: 1985 – 2022 is a collection of poems relating to nature, ecology, and ecopoetics, selected from the expanse of Rothenberg's writings over the past thirty-five years. Contemplative and political, Rothenberg's many years as a horticulturist and his engagement in the environmental movement inform his work. These poems are a watershed account of an intimate relationship with the outside world.
Michael Rothenberg is editor and publisher of the online literary magazine BigBridge.org, co-founder of 100 Thousand Poets for Change (www.100tpc.org), and co-founder of Poets In Need, a 501(c) nonprofit assisting poets in crisis. Born in Miami Beach, Florida in 1951, Rothenberg moved to the San Francisco Bay Area and co-founded Shelldance Orchid Gardens in Pacifica, which is dedicated to the cultivation of orchids and bromeliads. While in Pacifica, he helped lead local environmental actions that stopped major coastal developments that would destroy wildlife habitat. His most recent books of poetry include Sapodilla (Editions du Cygne-Swan World, Paris, 2016), Drawing The Shade (Dos Madres Press, 2016), Wake Up and Dream (MadHat Press, 2017), The Pillars (Quaranzine Press, 2020) and I Murdered Elvis (Alien Buddha Press, 2020). A bi-lingual edition of Indefinite Detention: A Dog Story was published by Varasek Ediciones, in Madrid in 2017. In 2020, Arwiqa Publishers, Cairo, Egypt published an Arabic edition of Indefinite Detention: A Dog Story, translated by El Habib Louai. Rothenberg currently lives on Lake Jackson in Tallahassee, Florida. He is former Poet in Residence at Florida State University Libraries.
https://uwapress.uw.edu/book/9781736432341/in-memory-of-a-banyan-tree/