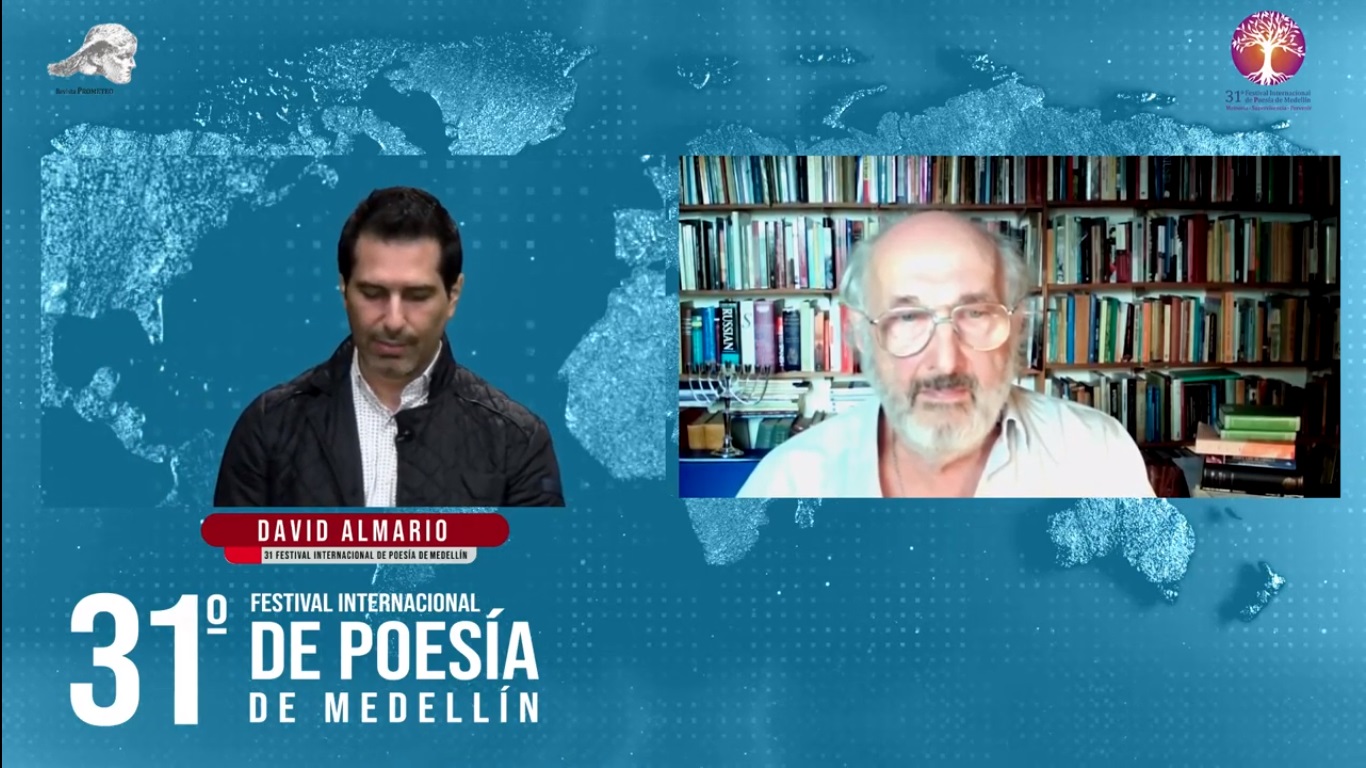 On August 18 2021, the annual Festival of Poetry at Medellín hosted a panel on Poetry and Ecology, hosted by Gloria Chvatal. Participants were Native Canadian poet, Natasha Kanapé Fontaine, co-founder of the Albero Project, English poet Richard Berengarten, and David Almario. The discussion is in English and Spanish. We are glad to include this in the Albero Project.
The Medellín International Festival is the largest and most influential of all present-day international poetry gatherings. Founded in  1990 by poet Fernando Rendón, this festival has gone from strength to strength in the 31 years of its existence. The underlying vision of the organizers is that the art of poetry celebrates universal truths, belongs to all peoples and all cultures of the world, and by opening up the faculty of imagination, opens and transforms the human spirit. It has attracted thousands among its audiences world-wide. In the last two years, the Corona pandemic has forced the Festival, like all others of its kind, to organise virtual web-based events. In 2021, around 200 poets from 100 countries took part. Current organisers include Fernando Rendón, poet Gabriel Jaime Franco, Gloria Chvatal, Luis Eduardo Rendón. The Festival was awarded the Right Livelihood Award during the prize ceremony in the Swedish Parliament in Stockholm, in December 2006. The Right Livelihood Award, founded  by Jakob von Uexkull in 1980, has become known as the 'alternative Nobel Prize'.
Richard Berengarten's contribution starts at around 12:50.
(Edited by Silvia Pio)