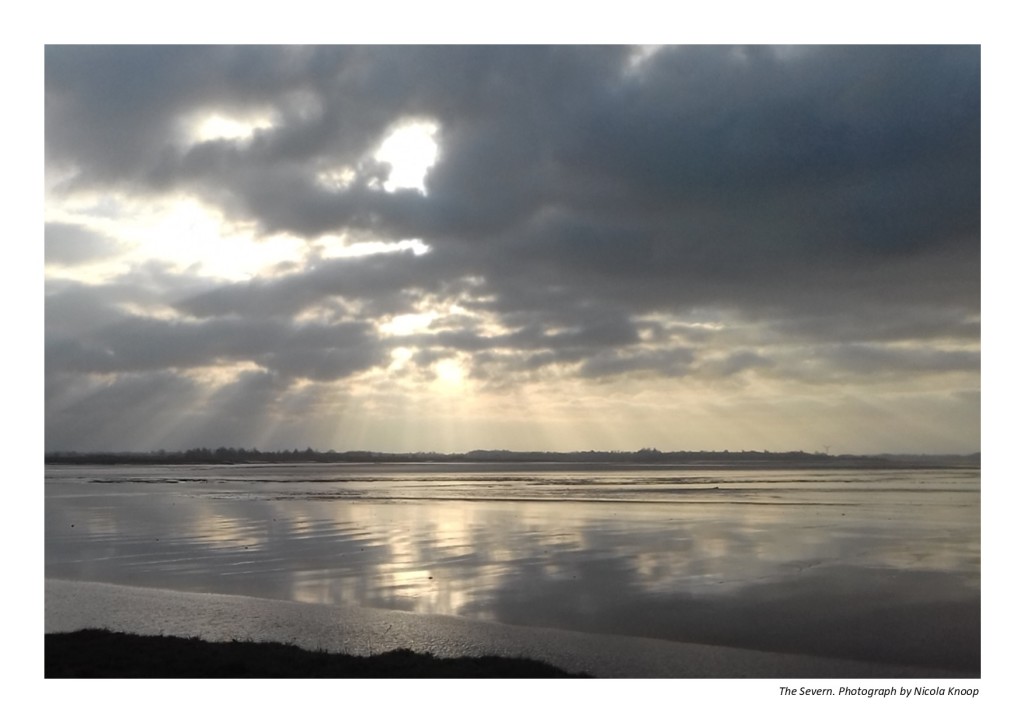 ROGAN WOLF
The River Severn is situated to the south west of Great Britain. Its length is 220 miles (354 km) and it is thus the longest river in the UK. Its source is in the Cambrian mountains of mid Wales and its estuary disgorges into the Bristol Channel. It flows through the English counties of Shropshire, Worcestershire and Gloucestershire.
The parts of the Severn described in this poem lie south of Gloucester, where the river begins to spread out to a width of around two miles (s.22 km) and becomes the Severn Estuary.
The "Tyndale" referred to near the beginning of the poem is William Tyndale, whose tall Victorian monument on the Cotswold escarpment overlooks the Severn Estuary. The "motorway on its speed-bound axis" is the M5.
The short last section of this poem refers to a line by the Elizabethan poet Edmund Spenser: "Sweet Thames, run softly, till I end my song." The line is from his poem "Prothalamion." Four centuries later, it was quoted by TS Eliot in Eliot's own poem "The Waste Land."
This is the poem: Of my Neighbour the Severn.
This article is mentioned here: https://roganwolf.com/2020/03/28/the-severn-in-the-neighbourhood-of-north-italy/
Photo: Nicola Knoop