SYLVIE MARIE
find me
Poetry turns paper back into trees
– Marie Lundquist
find me i'm standing
among the others feet planted
in a corner knees together
my woody trunk rising
through my resin pelvis
my backbone a
stem for starlings and fungus
my hips home to maggots and worms
my ribs branching for birds nesting
my bladed shoulders
bursting into leaf
spreading high
as my lush canopy
and my arms no no
longer arms i stretch them
wide out around me
sprigs and on every finger
a fresh fruit
(translated into English by Richard Berengarten and the author)
Original poem in Dutch:
zoek me
Poëzie verandert papier weer in bomen
– Marie Lundquist
zoek me. tussen de anderen
sta ik, de voeten in een hoek
geplant, de knieën samen
een stam. recht omhoog
tot aan mijn heupen van hars.
mijn ruggengraat
een schors voor spechten en zwammen,
mijn buik een bast voor wormen en maden,
mijn ribben de takken voor vogels en nesten.
mijn schouder een blad,
mijn schouders bladeren, recht omhoog
tot aan mijn weelderige kruin.
alleen de armen, de armen
niet. die strek ik wijd als twijgen
om me heen, aan elke vinger
een verse vrucht.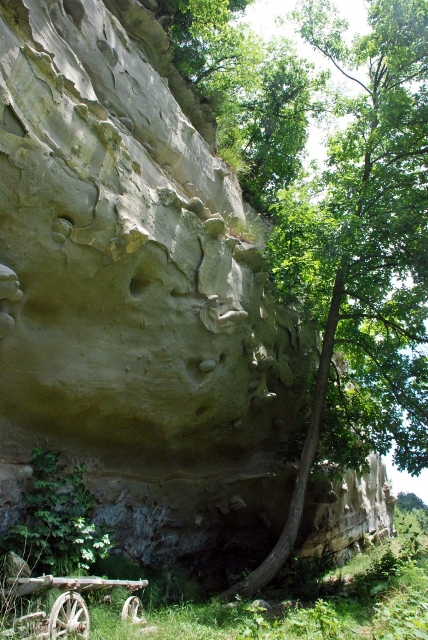 Sylvie Marie is a Flemish writer and poetess, born in 1984 in Tielt and living in Gand, Belgium. She has written the poetry collection Zonder (Without), Toen je me ten huwelijk vroeg (When you Asked Me to Marry You), Altijd een raam (Always a Window) and Houdingen (Positions); and the novel Speler X (Player X) about football, and is presently writing a new novel. She has won several prices and in 2017 she was awarded with the Literary Prize of the East Flander province. She teaches creative writing at the Academy of Art in Gand, Tielt and Ypres and publishes the literary magazine "Deus ex Machina".
Photo: Bruna Bonino
For more articles on the Albero Project, click on the tag.