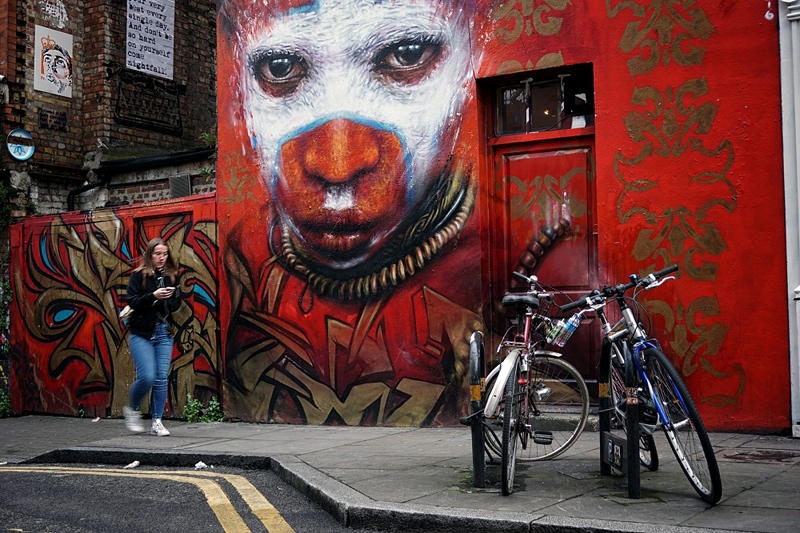 DEBIPRASAD MUKHERJEE
Life is always like a painting—you draw, you erase … Historically, people used painting as an abstract expression of moments lived. Paintings on walls across the globe continue to be the portraiture of people's social structures, the mirrors which reflect their own stories, the impression of their own inner feelings.
Snapshots of various emotions—love and hate, failures and successes, ups and downs, dreams and nightmares—all culminate to evolve into a beautiful story, maybe knowingly, maybe unknowingly. Yet the painter remains anonymous, the faces remain unknown. Different pictures emanate different tunes, which mingle into a single music called life.
Life is nothing but a bouquet of moments and these murals around the world are nothing but snapshots of some of these precious times. People do not paint a wall; they paint their lives. They write their personal diaries on the wall, which they cannot say in words, to the entire world.
(Photographs by Debiprasad Mukherjee, haiku in English and Gaelic by Gabriel Rosenstock)
Metonymic moments
looking / not looking
hearing / not hearing—
look now
féachaint / gan féachaint
éisteacht / gan éisteacht—
féach anois
it's a world of shutters
and yet …
birds sing
is domhan comhlaí é
ina dhiaidh sin is uile …
canann éin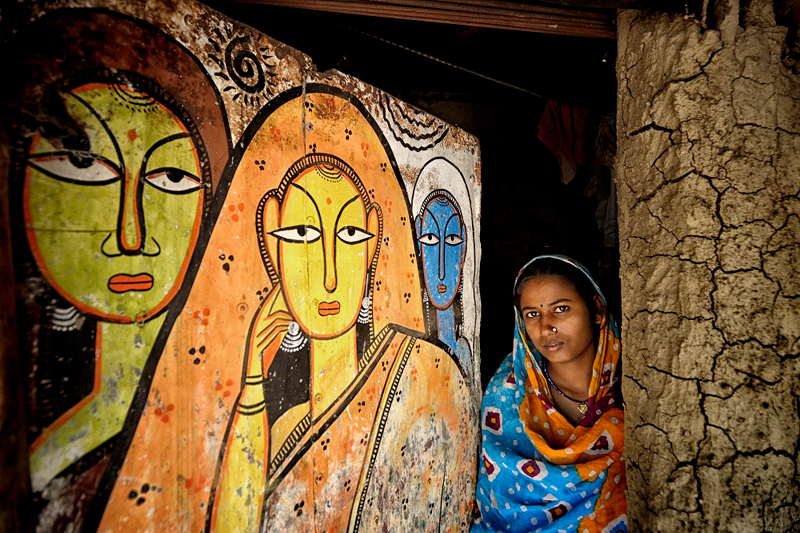 how many mothers
have I had—
oh, dear mothers!
an mó máthair
a bhí agam—
ó, a mháithríní!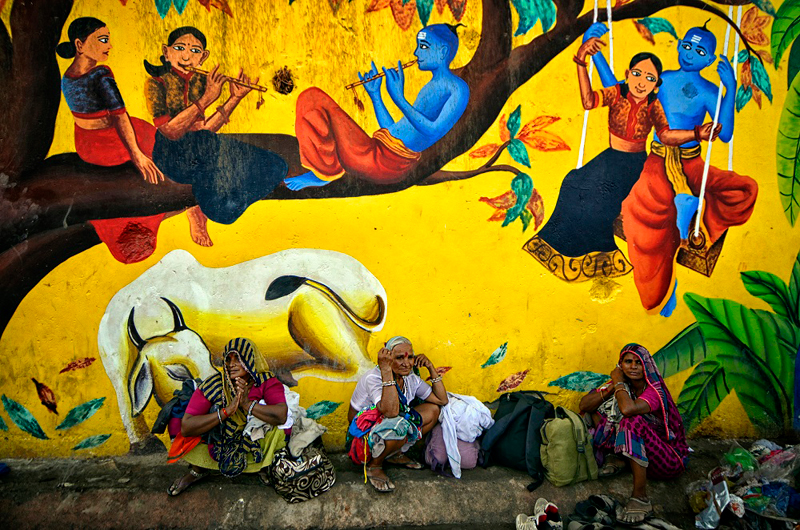 dreams of our youth …
scraps and bundles
on nameless streets
aislingí ár n-óige
ina gclimíní …
sráideanna gan ainm
this city!
just look at them all—
peacocks
an chathair seo!
féach orthu go léir—
péacóga
entangled mysteries
of the universe …
a beard
mistéirí aimhréidhe
na cruinne …
féasóg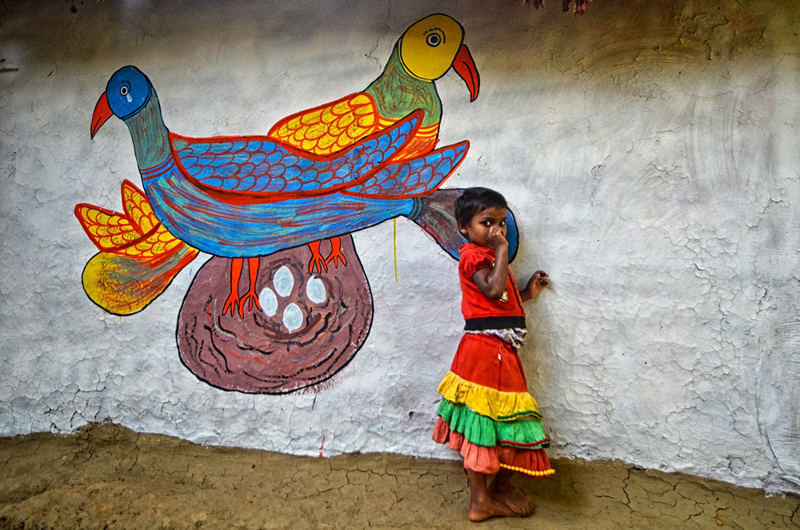 what do they know
do they know anything—
those waiting to be born
cad tá ar eolas acu
an eol dóibh faic—
iad siúd nár saolaíodh fós
bless us, o Lord
and these
Thy gifts
beannaigh sinn, a Thiarna
beannaigh ár mbia
is ár ndeoch
evening …
the loneliness
of our fading footsteps
tráthnóna …
uaigneas ár gcoiscéimeanna féin
ag dul i léig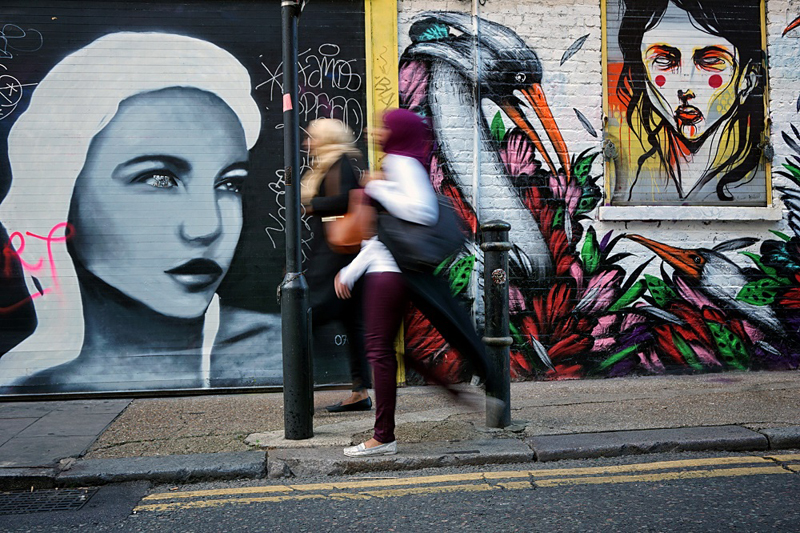 face of a stranger …
a stranger within
awakes
aghaidh strainséara …
dúisítear strainséir
istigh
pedestrians …
all have a tryst
with destiny
coisithe …
coinne acu go léir
leis an gcinniúint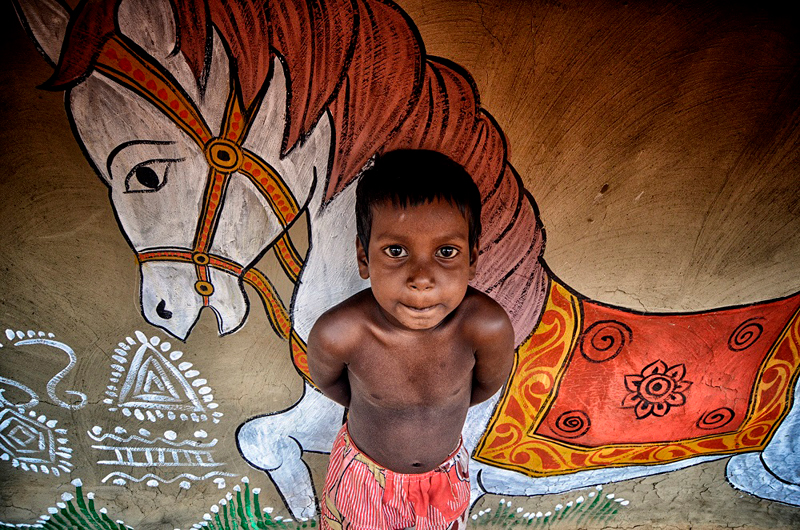 washed up
from some boundless ocean …
street child
tagtha i dtír
ó aigéan éigin gan chríoch …
páiste sráide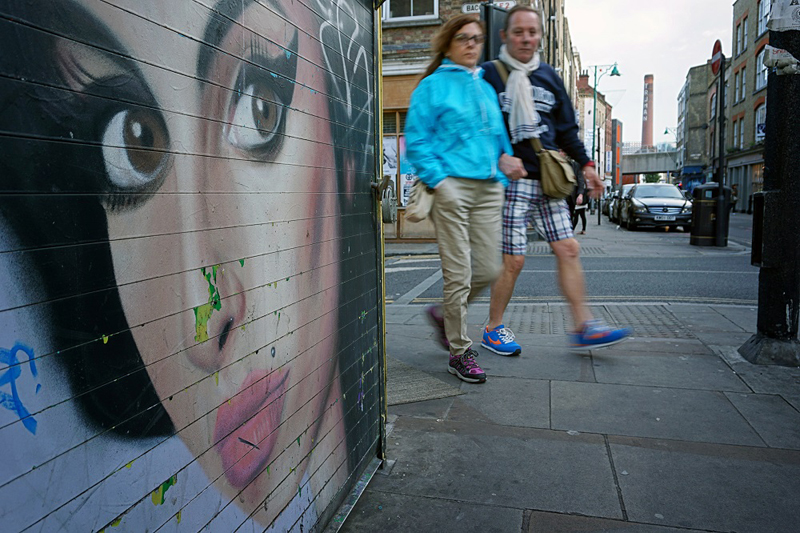 where his eyelashes fell
a tea plant sprung up …
Bodhidharma
san áit ar thit a chuid fabhraí
d'eascair planda tae …
Bodhidharma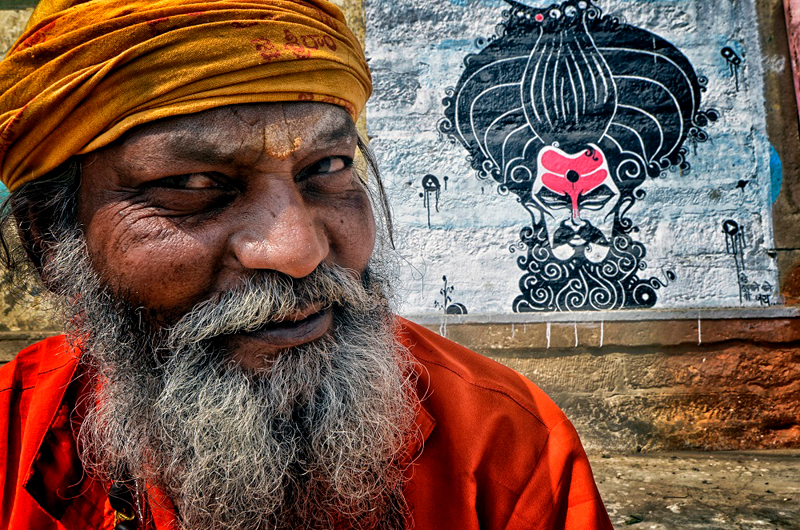 looking for the face he had
before the world was made …
still looking
sa tóir ar a chuntanós
sularbh ann don domhan …
fós á lorg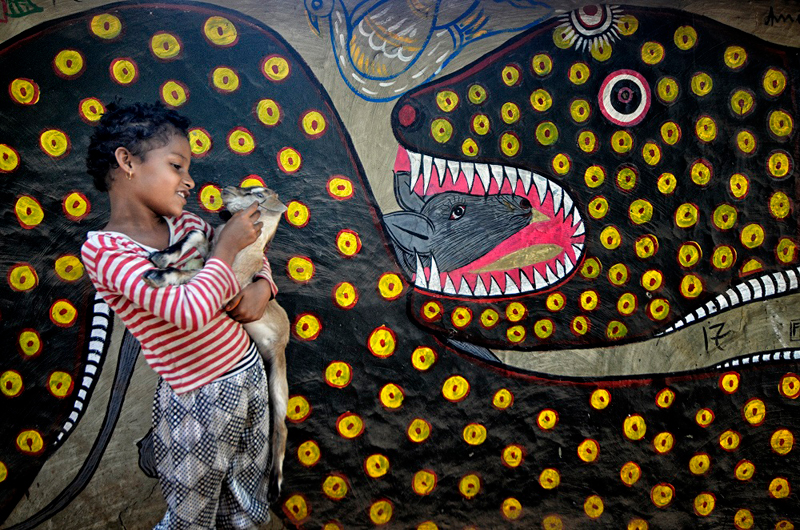 side street …
blood of a sacrificed goat
begins to congeal
taobhshráid …
fuil an ghabhair íobartha
ag téachtadh
Edited by Silvia Pio, who has translated the haiku in Italian here.
The pictures and poems were originally published in https://www.theculturium.com/.
Debiprasad Mukherjee's website
Gabriel Rosenstock's blog
For other collaborations, click on authors' names in the tags.