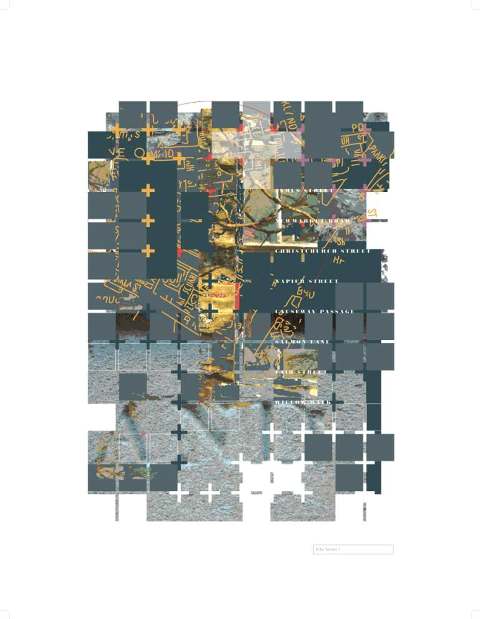 The area known as the Kite, on account of its shape, is situated in the north-east part  of Cambridge; it has a distinctive character, though much changed since construction of the Grafton Centre in 1981-1983. This destroyed a lot of terrace housing, shops and popular meeting places, but, belatedly, the City Council is trying to restore the area with the help of English Heritage
Will Hill is a typographer, educator, and visual artist whose work is concerned with type, letters and the visual properties of language. Among other works is a series of prints for group exhibition "Breathing the Kite", Cambridge 2017, titled "Kite".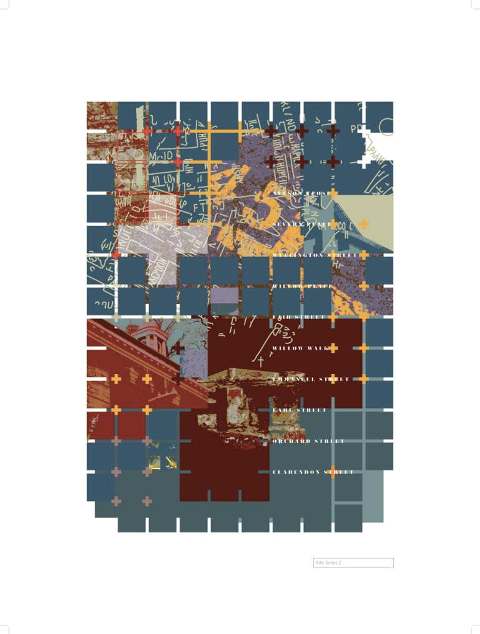 This is what Will Hill has told Margutte about his project "Kite":
«As a student in Cambridge I lived from 1974 to 1976 at the northern boundary of the Kite, at the beginning of Newmarket Road. My daily walk to the School of Art (then part of Cambridgeshire College of Art and Technology, now Anglia Ruskin University) took me across the Kite to its south-eastern boundary on East Road.
During this time the curious dynamics of planning blight had created the conditions for a lively culture of independent enterprise, able to take advantage of rents and rates depressed by the imminent development of the Grafton area.
Returning from London in the late 1980s, first as a visiting lecturer, and then moving to Cambridge in 1993, I found some strange dislocations in a once-familiar neighbourhood. Some places seemed to have had retained their names while changing their physical form – the oddly named Ancient Druids pub, or the working-men's club, reinvented in curious post-modern guises. Elsewhere, streets that remained as I remembered, seemed nevertheless to have shifted context in their relationship to their altered surroundings.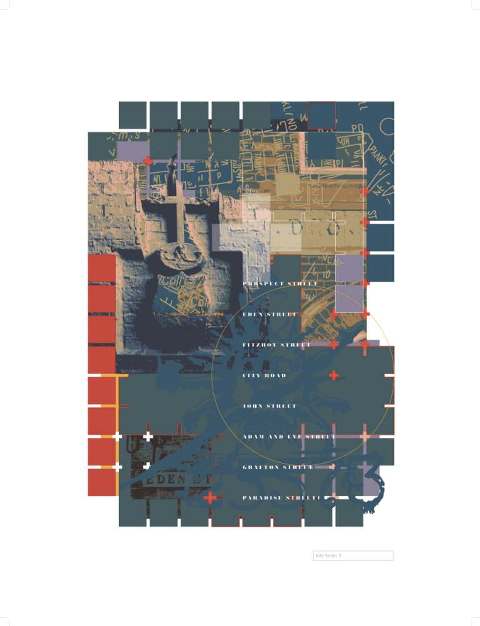 During the time that I was living in Newmarket Road, and at rather a tangent to my work as an illustration student, I had been working on a variety of experimental collages and paintings –exhibited in one-man exhibitions at the Latimer Rooms, Clare College in 1975 and Caius Gallery in 1976, and in group exhibitions at Fitzwilliam and Clare. Later one-man shows included the Edinburgh Festival and the Old Fire Station Gallery, Oxford in 1977.
Many of the works involved the use of geometric grid structures, often juxtaposed with observational material. This approach was also developed in the April 1977 issue of Granta (at that point a rather abstruse and rarefied student journal) for which I was art editor.
"…the matte ebony surface of the black Granta was relieved by nothing more circulation-boosting that a small white square containing an abstract grid design by the artist Will Hill. Each page of the magazine contained another square in exactly the same place, so playing a series of deft structural variations on that initial grid. And around Hill's graphics ran some of the most ambitious and at times (to be frank) self-regarding writing ever to appear in an undergraduate journal, much of it by writers who have since become well-known in their various fields". (Kevin Jackson "The Risk of Being alive")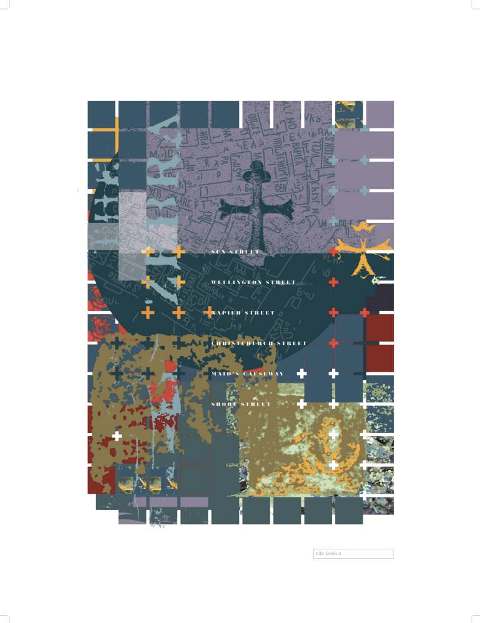 Since that time I have continued to work with grids in a rather different context, as a key aspect of my later career as a typographer and teacher, and in recent years this has in turn emerged in my own creative work.
Using similar methods and processes to those used for the attached prints from my Porto and Kracow series, the new work uses digitally treated photographic documentation to map a series of walks across the Kite district.
This approach borrows freely from psychogeography and the situationist derive, using the constraints of geometry and random directives to explore a familiar territory from an altered perspective. Digitally edited photographs are used to collect data on both the material properties and the linguistic messages of the streets, using recent unpublished typeface designs. These elements  are then reassembled to form a visual mapping of the locality in which the walks occur.»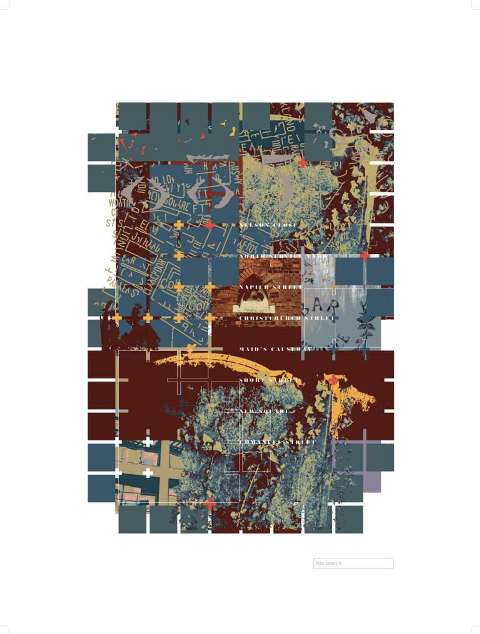 (bio)
Will Hill is Deputy Head of the School of Art at Anglia Ruskin University where he leads the MA in Graphic Design and Typography, and where he recently co-curated the exhibition Graphic Constellations: visual poetry and the properties of space (Ruskin Gallery, Cambridge 2015). He holds an MA in Typeface Design from the University of Reading.
After completing his degree at Cambridge School of Art (then part of Cambridgeshire College of Arts and Technology, now Anglia Ruskin University) he worked in London for sixteen years as a freelance illustrator and designer for many of the city's leading magazines, publishers and design agencies, before returning to Cambridge in 1993 to take up a full-time academic post.
Since then much of his work as a visual artist has focused upon the typography of environment and architecture, and the street typography of different cities including Budapest, Kracow, New York and Cambridge, (the subject of the collection of prints City of Letters exhibited at Clare Hall Gallery in 2007).
He is the author of The Complete Typographer (Thames and Hudson 2010) and co-author of Art and Text (Black Dog 2011), and contributor to the Phaidon Compendium of Graphic Design and the Routledge Handbook of the English Writing System.
Some of his projects include "Cosmographia", installation in St Peter Hungate, Norwich 2013; "Discover and Acquire": a site specific work in collaboration with Harry Gray, for Clare College Cambridge 2015 (Discover and Acquire booklet); "Reactive/Creative", a kinetic digital work exhibited as part of Art Language Location festival, Cambridge 2016; and "Kite".
He lives and works in Cambridge.
(Edited by Silvia Pio)