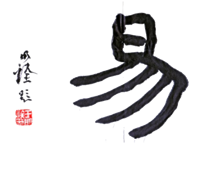 Question: What is the sound of one hand clapping? Answer: Poetry.
In occasion of the forthcoming publication of his book Changing, the British poet Richard Berengarten will be an international guest at the Silk Road Poetry Week in Xichang, Sichuan, from 24 June to 2 July 2016. This will be his first-ever visit to China.
Changing  is an original homage to the ancient Chinese masterpiece the Yijing and to Chinese history and culture.  The Yijing or I Ching, or Chinese Book Of Changes, is one of the great books of the world, similar to the Bible in its far-reaching historical and geographical influence and importance.
The first English edition of Changing, a book-length poem, will appear in October 2016 from the English poetry publishing house, Shearsman Books, which specializes in innovative writing. The book is now being translated into Chinese; the first Chinese edition will be published in 2017-18 and will have an imaginative and original format wholly suited to the Yijing.
Changing takes direct inspiration from the Chinese classic, as well as its form and the inter-relationships of its parts. The work is a remarkable achievement in its own right and a living testament to the enduring and universal quality of the Yijing.
The foremost living Western authority on the Yijing, Professor Edward L. Shaughnessy of Chicago University, will contribute a preface. Calligraphy will be by the distinguished poet-calligrapher Yu Mingquan. The team of translators will be led by Dr. Chen Shangzhen, Fellow of the English Poetry Studies Institute (EPSI) at Sun Yat-sen University, Guangzhou.
«For more than two thousand years the Yijing has served as a stimulus to great and fertile minds, giving inspiration to poets and philosophers alike. Berengarten's magnificent book-poem provides a wealth of new and creative ways of thinking about perennial human problems.»
Richard J. Smith, Emeritus Professor of Chinese History, Rice University, Texas, USA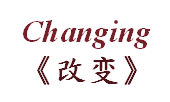 For other articles about Richard Berengarten click on the tag with his name