SILVIA PIO (edited by)
From The Emperor's way to Constantinople
(August 1990)
The last Byzantine emperor was crowned at Mystras in Greece. He then travelled south by land to the great port of Monemvássia. From there he embarked for the capital, Constantinople. By now, this city was almost all that remained of the Byzantine Empire, and itself was reduced largely to a shell, having been gutted in 1204 by the Crusaders. A very short while later, the City fell to the Turks and the emperor was killed on the walls. I find myself wanting to read the first part of this poem to every new American President.
Who will be the last emperor?
Who will volunteer?
Who will wear, for us,
the crown of our disaster,
saying, this is worth my life
and the lives
of all who remain here with me,
my neighbours. This.
This flapping rag our banner.
This rubble we call battlements
which all night guards us
and all night we guard.
These dead hollow squares
whose shattered paving stones
now make room for thistles
and the yellow grass
lanes for shy lizards
and hushed games
for doomed children. This slow
striding of ragged towers
which do, despite all, constitute the lines
of a great city, frontage and establishment
of one way of being reasonably civilised.
If to be human has been valid here,
the long and terrible trail of our history
may yet be vindicated. But now?
Have we anything here
actual and worthy to defend?
Who will be the last emperor?
Who will volunteer?…
From The Emperor Unclothed
(August 2007)
But perhaps, after all, the emperor never died, there on the walls of the City. Perhaps he just wandered away, homeless and now timeless. And the image shifts its focus. The emperor whose walls gave way is joined by and merges with another, made famous by the writer Hans Christian Anderson. This emperor once paraded his city naked, deceived into believing he was wearing new clothes… A small boy was unwise enough to call out the truth.
Who was that boy
who said the emperor
was merely naked ?
The boy died of course
almost at once
his flesh in gobbets
scattered across the hills.
Perhaps he was blind.
For the emperor wore that day
the sheen of his apartness
and a shadow so long
it girded the earth…
From The Emperor in Chaotic Times
(October 2008)
This last section was written in Mallorca, during the major financial upset of 2008, when Gordon Brown was Prime Minister of the UK. Brown played a positive role in the crisis but later proved useful to the country's inhabitants and to his political opponents there, not as a saviour but as a scapegoat.
The last emperor stirs.
Chaos inspires him.
It brings back memories
of earlier convulsions
when he was the apex
uppermost in disaster.
Now citadels collapse again
and strange new progeny stagger
sleek and bewildered
across our blasted fields.
The last emperor hunches
into a ball, wheezy and crackling
and hurries to join them.
He is sure this time
he will be our chosen one.
But what is there left to say?
It has all been used up.
All the great redemptive words
fizzed and burned out
almost the instant they entered time
and for millennia
they've hung in countless rooms
like lumps of raw clay
twisted and re-modelled
to ennoble and justify
the frets and furies that have always been.
But the last emperor
has no need of hope.
He lost it ages back
amongst the paraphernalia
of cities and face
and full diaries.
This is child's play.
Yes indeed, oh yes indeed
there's nothing left to say.
He sings to himself happily.
Against the odds another chance.
Against all the odds another chance.
Let's try…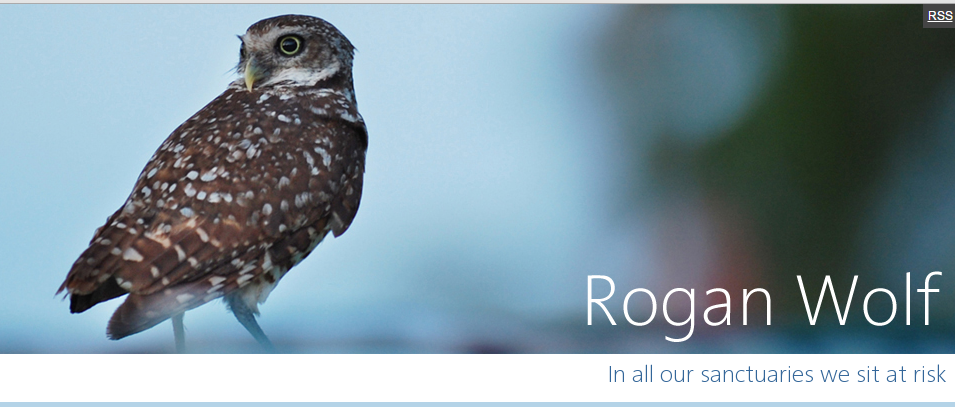 This is what Rogan Wolf says about his poems.
«I wrote "Travels of the Last Emperor" at different times over a period of around twenty years. It is made up of five poems of varying length. In the spring 2014, a friend filmed me reading them in Mallorca, in an old monastery on top of a hill. You  can access the film here on You-tube. To make it as visible as we can, we have also put it at the top right of my blog's home page. The film lasts for about half an hour. I feel it more or less speaks for me and I take real pleasure in it. I hope that people will give it their time.
What is the poem about? It centres on an historical figure, the last Emperor of Byzantium, who died defending the walls of Constantinople, when at last it fell half way through the fifteenth century. His death brought the Byzantine Empire to an end, while making possible the great Islamic city of Istanbul.
But I suggest that the main point of the poem is not in its historical details. Its significance belongs in the present. Like the walls of Constantinople, that great medieval city on the Bosporus, capital and archive of a way of life become slowly insufficient, our own walls no longer hold good. Our children are not safe here. We endanger them by staying as we are and living the way we do. We must seek a new City, a new way of being, which will nurture the Earth and offer hope to our children. Therefore, the last Emperor, fox between fences, is also a kind of pilgrim, a King Lear disinherited and in search.
Is Barak Obama another last emperor, horrendously beset, seeking new shapes among the ruins, routes to a future?
Or maybe the image of the emperor bereft of his city applies to each one of us. For it is the fact that, in this era, all of us were born to a world that no longer exists. In my own lifetime, the world has changed many times over. The walls keep falling. The emperor keeps wandering.»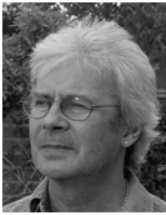 www.poemsfor.org
www.roganwolf.com
www.hyphen-21.org
https://www.facebook.com/profile.php?id=100009086896863
The picture on the cover of the book is the portrait of Constantine XI Palaiologos by an unknown Byzantine artist – History of John Zonaras, Mutinensis gr.122, f.294r, Biblioteca Estense Universitaria, Modena.