ODE TO MAMICA MIA , my BELOVED MOTHER
by her son Albert Russo
Mamica mia being the endearing term that comes from the Italian 'Mamma mia cara' (my darling mother), which my two sisters and I always called her ever since we were kids, in spite of the fact that she spoke to us in English mainly, for she was raised in that language. As for our father, he was Papacci (pronounced Papatchee), also an Italian-sounding nickname. Our family is multilingual, with English, French, Italian and Judeo-Spanish being spoken alternately. My mother was a passionate reader, in English, French, Italian and Spanish. A wonderful pianist, she loved poetry above all. But more than anything else, it was the purity of her soul we admired the most, with her compassion, her generosity and her sense of humor, for she could be very funny. Thinking of her, we now laugh, cry and laugh again.
***
This poem was written a few days before Mamica's last journey, on 24 March 2013,
but I felt too sad to send it to her, so that she never knew about it … now she does.
MAMICA MIA, MOTHER BELOVED
Mamica mia, don't go away
i know this to be a vain prayer
i'm shouting in the desert
and my whole body shakes
with rage and denial
still my heart cries out:
if you go, the better of me
will go with you
and what will remain
hereunder will be torn
like a bleeding wound
that shall never close
ever since the world
was created, that has been the rule
we all have to accept it
but inside i can never accept it
i don't want to, even if it is absurd,
does it mean that I shall feign
to be gone too, while my feet are
stuck to the ground and
my mind lingers in the netherworld?
how can i detach myself from my own being
without breaking up in a thousand pieces?
my eyes will look inwards while a whiff
of your perfume strokes me,
bringing back the clangs of joy and laughter
but also memories of pain and distress
my ears will also hear the distant echo of
a piano sonata played by you, Mamica,
- oh those fingers, light as butterflies! -
when we were children, so so very long ago,
when we lived in Central Africa, my cradle,
which is the cradle of humanity and
which never leaves me, wherever i have resided,
whether it was in America,
Italy, or France, and whether
I ply the oceans, discovering new lands.
Mamica, you have the beauty of the black continent,
the fragrance of frangipani flowers and the voice,
that cristalline voice that sings Schubert's Ave Maria.
***
CAPE PROVINCE, SOUTH AFRICA, MID-1940's
I must be two and a half
or maybe three years old
we've just returned from the beach
in Muizemberg
we're climbing the stairs
to our guesthouse
I feel terribly hot,
the sun was blazing this afternoon
you're just behind me,
then suddenly I see you fall
and slip down the stairs,
like a ragged doll,
but with a heavy thump,
the vision is frightening.
Mamica, Mamica,
I want to scream,
but nothing
comes out of my mouth
and I stare blankly
minutes pass like hours,
someone has heard the noise
then I see two pairs of naked legs
approaching us
they're long, muscled and very tanned,
two men in kaki shorts lift Mamica
and bring her to our room.
I follow, sobbing
the landlady reassures me,
«your mommy will be all right,
we have called the doctor,
don't worry, dear.»
That is the first time
I witness your suffering, Mamica
and what a shock it is to see you,
my pillar of strength,
my lovely-looking mother
unconscious, or dead?
I'm not sure
- what does dead mean, anyway -
at the mercy of strangers
and me, me, your adoring son,
powerless, all alone, stiff like a statue,
but with a heart that hurts so much,
I still cannot utter a word.
«Just a sunstroke!» says the doctor,
«give her this,»
he tells our landlady,
«she'll recover soon, but
don't let her go back
to the sea before a few days.»
(17 April 2013)
***
NEVER READY!
Grief is an abyss
with a myriad rungs
and each fall seems
to be the last
no knowledge, whatever
people tell you or
about which you
have been warned
no intuition for solace
then you realize the abyss
is where the heart used to be
it has been emptied
as if with a dynamite
and only the carcass exists
and you keep falling
from rung to rung
you try to catch your breath
but you keep rolling down
and with each additional fall
you feel knifed
knifed in the void
how can that happen
when everything seems empty?
I never thought sadness
could have such a devastating effect
to be at once so hurt and
totally drained
the fall doesn't even elicit an echo
it is silent, but with a silence
that drowns all the noises
of the world around you
you've become deaf
even your voice is extinct
and yet, inside what used to
be your heart, the tumbling
goes on,
never
ending
pain
(29 April 2013)
***
THAT PICTURE OF YOURS
Mamica, I look at you
and you stare back at me
no words exchanged
yes I'm repeating myself
because I want to prod you to …
to what? Do I have to explain?
just your smile, that magnificent smile
which is the envy of every woman
that broad smile of your eyes
would melt even the hardest man's heart
no, it's not seductive, you don't like to play
that type of female game
though otherwise, you can be a real trickster
how many times have we bowled over
with laughter and hiccups
because of your sharp sense of humor
because of your lightness of being
even when you yourself are full of pains
how does one describe it?
Inside out, from within, transparent?
but it is so patent, so clear
nobody can doubt it
it comforts, it invites confidence
no, not the gossip type
you can't stand that
there's no irony, no mockery either,
nothing that could hurt anyone
it's a smile even animals bow to
they would lick your face
I know, you don't like dogs
licking your face
but that's what they want to do
and as for cats …
who gave you that name
Pussuccio? One of your
three children, but who?
for you do have that lovely
feline look of a Cheshire cat
smoothing its whiskers
Oh Pussuccio, give me
at least a meow, a muffled one,
if you refuse to speak,
cracky Moses! (your expression) give us a sign
so that we know you are still caring for us
I know you do
but we're so used to hearing it
again and again
and now … purr please … purrrrr
(3 May 2013)
***
FROM ROME TO ETERNITY
Querida Mamica, you know how much I love Rome,
remember the week we spent there, you and I,
coming back from a wedding at San Benedetto?
When was it, 18, 20 years ago? It seems like yesterday,
for the eternal city never changes physically,
that is why, to me, it is the most beautiful in the world
the weather was awful, but we had such a grand time,
revisiting places we knew, having such luscious meals
in those hidden trattorie, enjoying the food on terraces
as soon as the sun came out, and laughing so much,
for you always found something funny to recount.
The very first time you took me to Rome I was 9
it was sizzling and there was no airconditioning then,
but how I loved that very first opera you took me to,
outdoors, at the Terme di Caracalla, it was Aïda
I couldn't believe my eyes to watch real camels,
dogs and horses trotting on the stage.
Was there an elephant too?
How nice the people were with me and Bernard
The presentation of my fifth book in Italian
in a spanking new bookstore that also had
a coffeeshop and a terrace
went off beautifully, as usual,
for Fabio, my dear publisher
and his competent aides
had prepared everything
with so much heart and efficiency,
in spite of their meager means.
There were about 25 people attending,
«why so few?» a lady asked, after having heard
the magnificent introduction spoken by Davide,
«your novel should become a bestseller,
where are the journalists? I don'»t see any.»
I smiled at her then said:
«I prefer to have enthusiastic readers
like yourself with whom I can discuss personally.»
Indeed this was a small assembly, but one of quality;
among them were artists, writers,
a ballet dancer and even a film maker,
some of whom I had already met in the past
Yes it was heartwarming to talk with these people,
with the promise that we would see each other again soon.
But Mamica, my very best friends
- you've heard about them -,
Laura, Joseph, Beatrice, Fabio, Maria,
with whom we dined on several occasions,
noticed how sad I was, thinking of you
every moment
of the day and specially at night
and their words of compassion were a balm
on that wound which will never close.
Then I get so childish again, naive,
unrealistic, call it what you will,
and ask: «Why, but why,
did you have to go to the other side,
knowing the ineffable void you would leave
behind us who adore you?»
I've just read a book entitled:
'The other side of life' written by
a French reporter, known for
his seriousness and accountability
Just before his wife Catherine passed away,
after having suffered like you Mamica,
with grueling pains, she promised him that they
would never separate and that
he would hear from her in due time
And indeed, they continued to communicate
across the invisible wall:
in this book he transcribed
their daily conversations
and all the signs she gave him
whenever he had to meet a challenge
even their two cats reacted to her 'visits'
when they came back home in the evening
She is the one who told him to write the book
at first he smirked and grinned, saying
that nobody would believe him
to which she answered «maybe some won't,
but others will, so do it!»
Mamica mia, how about if you did the same thing
talk to me, let's have some kind of conversation,
I need it … I NEED IT … I NEED IT … I WANT IT!
So, please, I beg you: start something,
anything that I could understand,
don't let me linger and be forever heartbroken!
(29 May 2013)
***
WHEN THE SEA TURNS INTO A DESERT
Mamica mia, this new year without you
is like a magnificent sea suddenly emptied,
Vanished are its limpid and iridescent blues
its splendid turquoise, its reflective greens,
that are the changing colors of your eyes
gone too are the soothing murmurs of its waves.
Instead, I see a bed of rocks resting on
an expanse of undefinable greys and
desiccated moss, with here and there
beer cans, Coca Cola bottles and other trash
insensitive humans have thrown into the water,
as if it were an invisible garbage dump,
They are twice guilty, for they believe
the sea would conceal their misdeeds
while swimming over them with no qualm
or even screaming their heads off
for the pleasure of frolicking in what nature
has blessed us with since the beginning of times
Please, please replenish that awful abyss,
while washing off some of mankind's ugliness
with the beauty of your soul, your encouraging words
which I miss so much now that you have ceased
to call me on Tuesdays before eating your dinner
find a way to speak to me or give a sign
that will make me recognize you instantly
I'm thankful for the fact that you no longer suffer
that you no longer need all those awful medecines,
that you can move the way you did when
your were in good health, and I want to believe that
you are now as beautiful as on that picture facing me
when you were 33, with that smile which embraced
the world and which attracted everybody, whether
they knew you or not, for a smile like that,
even the animals and the flowers, the bees
and the honey-filled pastries you used to bake,
the trees and the rivers, the mountains
and the tropical fish with hues of the rainbow
can identify with, making them forget for a while
all the nastiness and indifference of mankind
with their pollution, their killing fields,
killing each other and the great creatures
that preceded us on this planet, like
the elephants, the rhinos and the splendid tigers
because of their ivory, their horn or their pelt
Mamica mia, tell me something about
your new existence, about the way you feel
how you see us from where you now stand
Don't let me wallow in that terrible silence
that surrounds me every second since you
have departed this earth. I know you are there,
somewhere, for it can't be otherwise,
So, stop hiding from me, I beg you!
Sorry I don't wish to hurry you,
I've been told that your soul
needs time to acclimatise
to your new environment,
ok, I'll be patient, but do remember
how you used to reprimand me
with a mixture of irony and benevolence
saying: «that son of mine
has the patience of a flee!»
maybe you could endow me with
the patience of an elephant?
But then,
come to me
and without fail!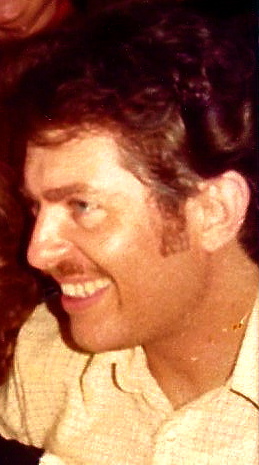 Biography:
Albert Russo is a Belgian citizen born, in 1943 in the Congo (DRC). He started writing poetry in New York in 1963. He now lives in Paris after have resided in Africa, in the United States, in Belgium and in Italy. He has traveled worldwide and has visited China three times (the mainland, Hong Kong and Hainan). Albert Russo who has published worldwide over 85 books of poetry, fiction and photography, in both English and French, his two mother tongues (Italian being his 'paternal' tongue; he also speaks Spanish and German and still has notions of Swahili), is the recipient of many awards, such as The New York Poetry Forum and Amelia (CA) Awards, The American Society of Writers Fiction Award, The British Diversity Short Story Award, The AZsacra international Poetry Award (Taj Mahal Review – US$ 500), the Books & Authors Award, several Writer's Digest poetry and fiction Awards (winner and finalist), aquillrelle Awards, the Prix Colette and the Prix de la Liberté, among others. His work has been translated into a dozen languages in 25 countries, on the five continents. He has garnered several prizes for his photography books, Indie Excellence Awards (both winner and finalist), The London Book Festival awards (finalist), The Gallery Photografica awards (silver medal), among others. Some of his photos have been exhibited at the prestigious Museum of Photography in Lausanne, Switzerland. The Mayor of the Big Apple, Michael Bloomberg, has lauded his two photobooks on Paris and New York. Albert Russo was also a member of the 1996 jury for the Neustadt International Prize for Literature which often leads to the Nobel Prize of Literature. Latest Prize: Best 2013 Unicef Short Story award in defense of childhood worldwide, entitled: Revenge by proxy / Vengeance par procuration.