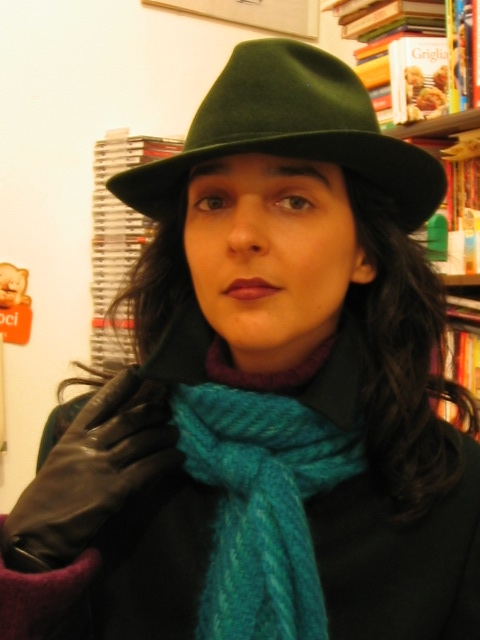 Sacha Rosel and poetry
Biography of the author.
Sacha Rosel (Pescara, 1974) is an Italian writer and poet. She worked for several Italian publishing companies as a freelance manuscript reader and as a translator from English to Italian. She is also a contributor to the film and book review part of the online magazine Thriller Magazine (www.thrillermagazine.it) and editor of the website on women's writings Luna Donna (www.lunadonna.net). Her work as a writer includes short stories in Italian collections, such as Bloody Hell (Edizioni Demian, 2009), Eros e Thanatos (Mondadori, 2010), L'oscura malinconia dei sensi (Demian, 2011, also as the editor of the collection) and a novel, Fiori nell'ombra (Edizioni Demian, 2012). Her work as a poet includes a published collection, Carne e Colore (Noubs, 2008). You can read her current thoughts on writing, reading and views on the world in general on her personal blog, in Italian but sometimes including some posts in English too, Luna Donna Io Bloggo.
When and how did you come to love poetry?
I came across poetry for the first time when I was 16. School was greatly inspirational for me, because the things our Literature teachers read in class opened up a brand new world inside me. From there I plunged myself into finding out as much as possible to feed my thirst for beauty and mystery, because that's what poetry was to me at that time. Authors like Coleridge, Rimbaud, Dante and Edgar Allan Poe, were my favourite past time. I found them in the local library or in cheap paperback editions, as I was pennyless all the time. From those time on, poetry has always meant finding out new territories for me, until I bumped into my favourite poets ever, T.S. Eliot, Paul Celan, Anise Koltz, always leaving my door open to new discoveries, like Tomas Tranströmer, whose poems I read for the first time two years ago.
What does poetry mean to you?
For me poetry is creating an image or a world, carving the white surface of the page in order to let its inner and unconscious scream or joy out, depending on the mood suggested by the blurred image I intend to catch and then release as a butterfly through words. Poetry is transformation, metamorphosis and a kind of magical spell, a word that proves to be necessary as opposed to the great lack of meaning in everyday communication. It is an antidote against the inconsistency and meaninglessness of chit-chat words.
www.lunadonnaiobloggo.com
www.lunadonna.net
http://noubs.wordpress.com/2012/01/11/poesia-di-sacha-rosel-tratta-da-carne-e-colore-noubs-2008/
http://www.thrillermagazine.it/rubriche/9114
http://www.thrillermagazine.it/rubriche/9867
http://www.edizionidemian.it/app/coll-01.asp?id=3243¶m=3243
http://www.thrillermagazine.it/rubriche/13686
http://www.romanoir.it/
http://www.thrillermagazine.it/libri/12511/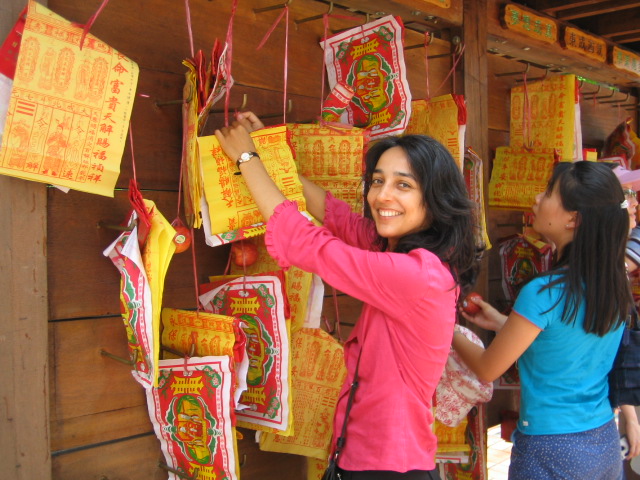 COLLAPSED PICTURE

Gazing on lilies:
river runs through
long fields of rye,
many-towered road
up to the sky.
***
INSTANT BOOK THOUGHT

Books blooming
on the brink of autumn,
casual
caressing
thoughts
in the insideoutedness
of being.
***

GENEROSITY

Is generosity
a pair of bright red chopsticks
whirling and dancing in the air,
opening and closing back,
fluttering in and out our frail
human soul,
entwined in its incense embrace?