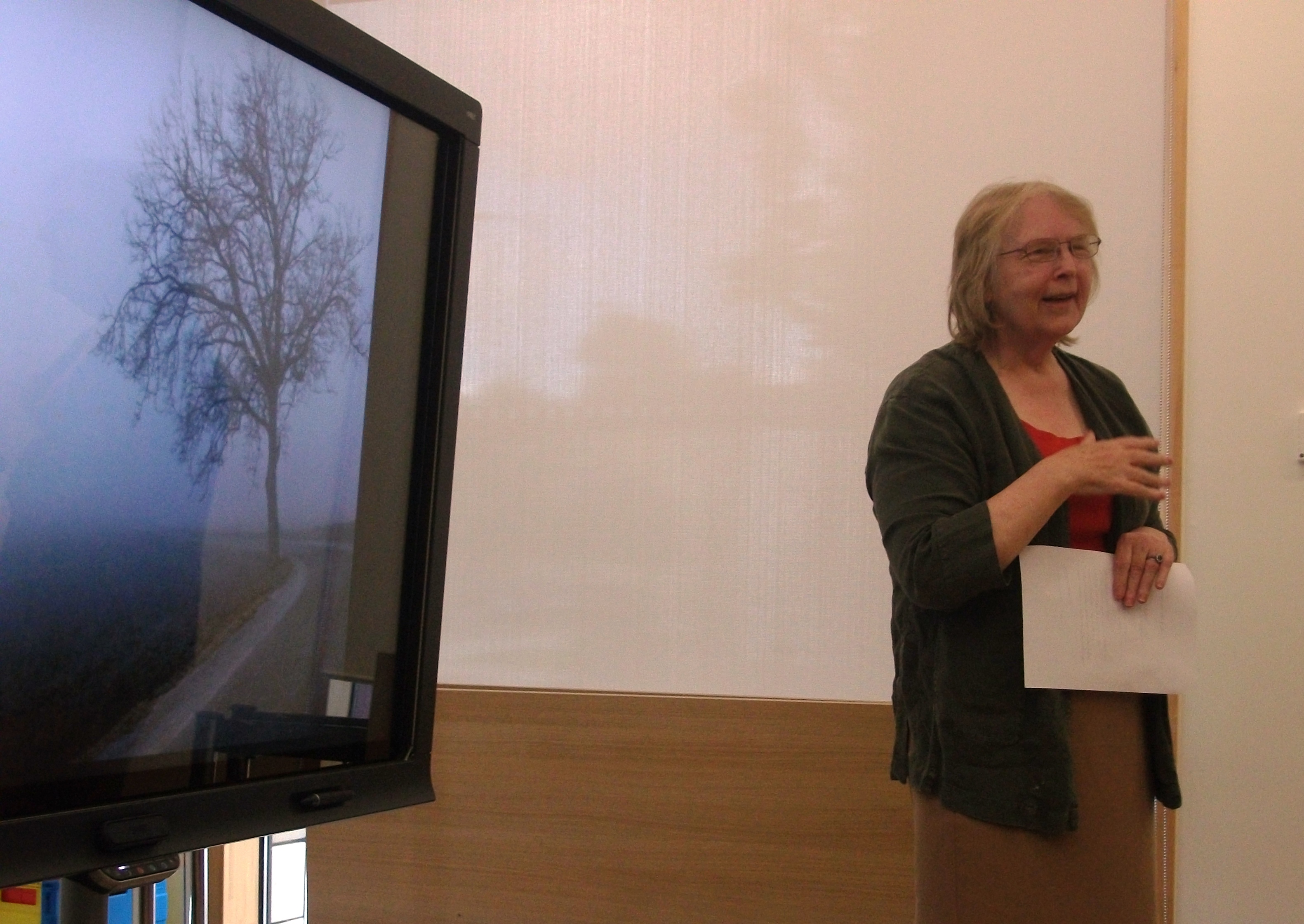 (SILVIA PIO, edited by)
Viv Longley has contributed to the Poetry Twinning "Da Terre a Terre" with the poem I Share my Kitchen with Many Spirits, which was translated into Italian by her daughter-in-law Matilda Koroveshi. She has given Margutte another poem in her deeply domestic take on life at the moment. She has also sent this contribution:
«I have been a member of Agbrigg writers for three years – or is it four? Four I think. John has been tremendous as a tutor for someone like me who gets profound pleasure and catharsis from writing and likes nothing more than a new take or a new way of expressing ideas. I also enjoy the companionship of other people who are of a like mind and have made some good friends now.
At first we had trouble getting the group going – there were only seven of us and we had eighteen months with Gareth Durasow – another talented writer and poet. We managed to get a few grants which carried us forward and we now have a membership of twenty and an average attendance of about fifteen – it goes up and down because people have other commitments. Our average age is well over 60! We have one youngster – 24 – who has breathtaking ability when she is on song, and also some mere spring chickens in their fifties. Our eldest is mid eighties. We all enjoy group projects and getting stuff printed and heard. Visits from local poets and authors also spices up our Thursdays.
This venture with the Margutte poets is just so interesting – long may it thrive.»
I Share my Kitchen with many spirits
My kitchen pleases me.
I always beat eggs in the white bowl with the yellow outside.
I never touch Grandma's Mason Cash brownstone bowl.
I use the children's spoon with the bear on it
to enjoy my yoghurt and turn it over in my mouth.
My mother's bread knife has a wish to cut curved slices
that sit unhappily with any filling.
Eliza Acton is still used from my shelves
'Take one sheep's bladder and a gill of oats
And the chittles of a pig'
Then of course, there are my grandma's recipes
on brown edged, fragile paper.
Handle with care.
I share my kitchen with many spirits.
***
Piggies
I thought I was unobserved.
He asked why I was using scissors to cut the toast.
Embarrassed by his interest, and then his gaze,
I spoke.
My chopping board has two sides:
one plain, one pictured.
The surfaces are easily damaged.
I like the piggies side best.
But the other side had been used for the eggs.
So I turned it,
placed the hot toast on it,
pulled out my scissors to snip the oatmeal in half.
You see, I don't like to scratch the piggies.
Da Terre a Terre, the Twinning Goes on
Da Terre a Terre
30/8/2014 Wakefield Library, Wakefield One
John I. Clarke:
Each translation is a new creation
I Figli di Mondovì
Poets from the World
Jimmy Andrex:
Poetry is the Idea of Something Coming into Being out of Nothing