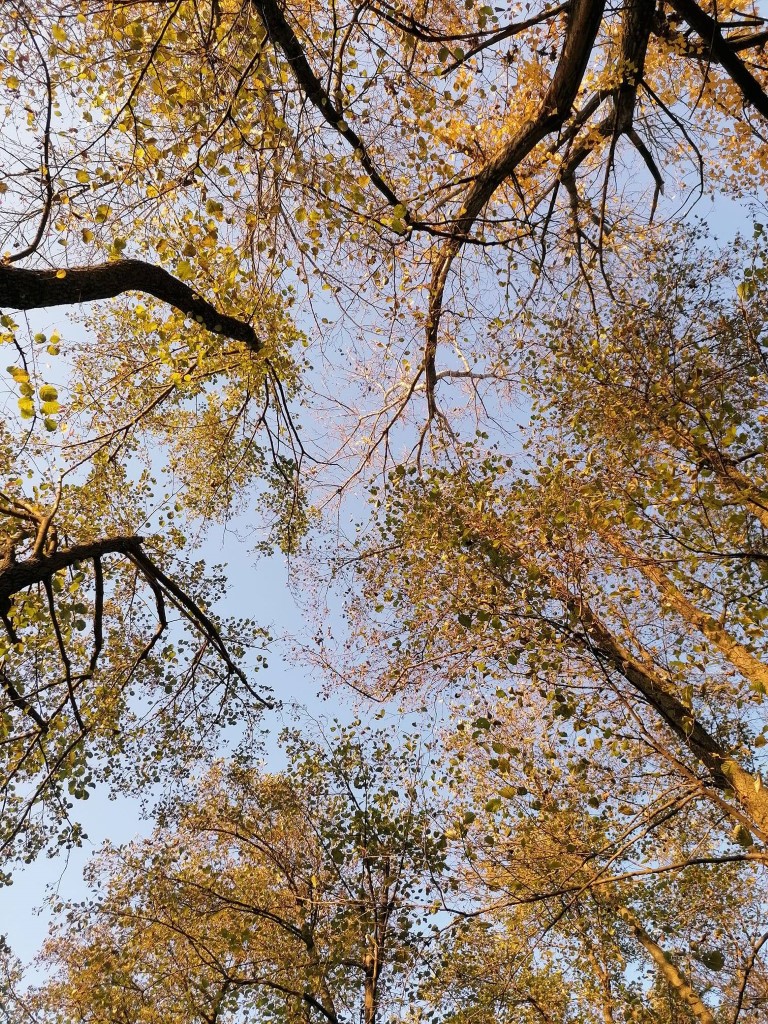 OLGA MARKELOVA
1.
That night all the trees in the capital city
set out on a crusade –
the single-footed,
the many-fingered,
the curly-canopied
and those stripped bald,
those stunted and bark-bared,
those wire-throttled, and those
cemented up to their knees –
they all struck out along the avenue
scattering earth clumps.
birds' nests, scrunched papers
along the empty streets
towards the painted window
of the Grey Lord.
(Since he ascended to the throne
all the city parks
have been full of tree stumps
like crosses in a cemetery.)
His painted window shudders.
The Restless Ones of the forest rise up.
In my murky dream
beseiged by the trunks of Birnham Wood
Dunsinane is crumbling.
At night. 18-19 June 2010
2.
The forest will need a rest after the New Year holiday,
after the shouting, the flashlights, the fireworks
the Dryads in the wildwood will calm down
and the tired Ents fall asleep.
But closer to the forest edge
the trees have been converted to the ways of the city.
They'll be wanting night-time entertainment
and till sun-up they'll carry on waving their branches
to the lights and music
of orange highways.
1 January 2013
3. TIME TREE
November tree    vein-boughed
December tree    velvet-dark
January tree        snow-foam
February tree      ice-armour
March tree …
April tree …
slow slow grows the tree
every branch poring
into limitless light.
23 December 2016, Kópavogur
4.
A tree has fallen,
roots unearthed.
This tired tree
couldn't care less
whatever gets in the way of its fall,
even if it smashes the blue glass rectangles
that once were somebody's windows.
Branches earthward,
roots skyward –
tired tree.
night, 18 March 2017
5. THE POPLARS OF ICELAND
There's something about poplars
that's as sturdy as childhood,
unflustered as a habit –
reminiscent of quiet quotidian lives,
of spick-and-span streets
in clean-swept cities,
of a flat becalmed sea,
of unleavened bread.
Every branch speaks
of comfort, boredom.
They convert this funk
psychedelic world
into a peaceful drawing-room.
25 June 2017
en route from Borgarfjörður to Reykjavík
6. WHAT DO YOU WANT OF ME?
All my life long all I've seen is trees
Yegor Letov
What do you want of me,
alley tree?
Why do you stretch out
your leafless fingers at me
and nudge me on the shoulder?
Do you have a question to ask me,
a piece of advice to give me
or a scolding to deliver, for the sins of my kinsfolk?
I swear to you I'm no timber cutter,
At home I don't even have an axe.
But how can I explain any of this to you
if I haven't yet learned the sign-language of branches?
20 October 2018, Moscow
English translations from Russian by the Author and Richard Berengarten
OLGA ALEXANDROVNA MARKELOVA (b. 1980, Moscow) graduated from the Philological Faculty of Moscow State University (MGU) in 2001, specialising in Danish language and European literatures. In 2004, she was awarded the degree of Bachelor of Icelandic Philology (B. Ph. Isl.) by the Faculty of Humanities (Hugvísindadeild) at the University of Iceland (Háskóla Íslands). In 2005, at Moscow State University, she went on to defend her doctoral thesis, written in Russian, entitled 'The Development of Literature in the Faroe Islands and the Emergence of Faroese National Consciousness'. Her main current activities involve research into the Icelandic and Faroese literatures of the 20th and 21st centuries, and writing literary texts in both Russian and Icelandic. Olga is both a poet and a prose-writer. She has been making literary translations since 2000, mainly from Icelandic, Faroese, Danish, Norwegian into Russian, but also encompassing some other languages, such as English.
English and Russian versions in pdf
Photo: Rinuccia Marabotto