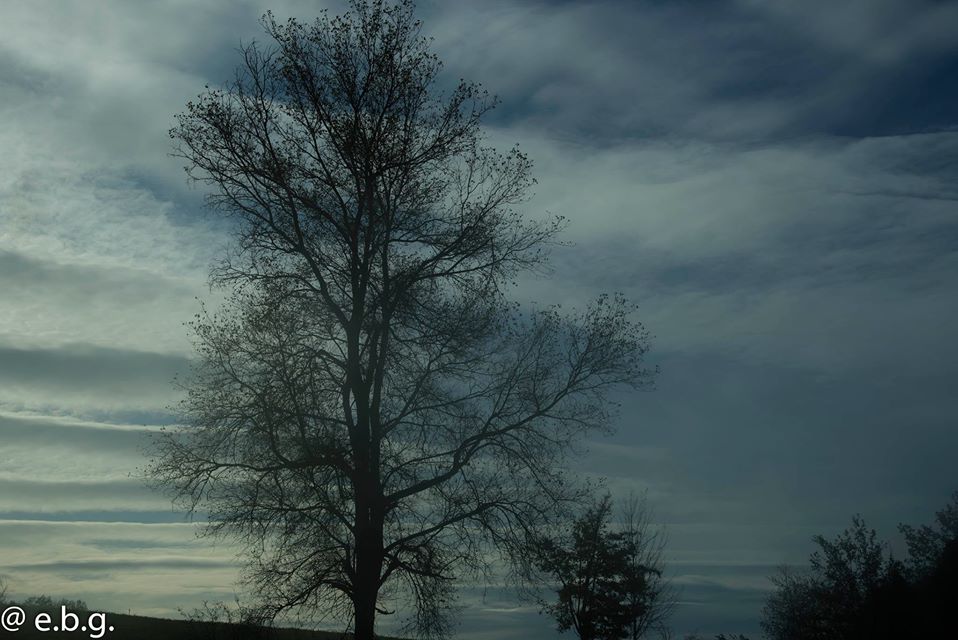 ELDAR AKHADOV
For Richard Berengarten, author of the monumental poem 'Tree'*
Artillery shots. Foxtrot sounds.
Villages and ancient manuscripts burn.
And only the tree outside the window keeps waiting.
Whenever you glance at it
The mind darkens. Ice crumbles.
A fiery moon ascends.
And only the tree outside the window keeps waiting.
Whenever you glance at it
You wander around for days on end.
Walls before you. Walls behind you.
Nothing is any use.
And only the tree outside the window keeps waiting.
Whenever you glance at it
Echoes turn into a watery abyss.
Time collapses and vanishes.
And only the tree outside the window keeps waiting.
Whenever you glance at it
You turn into snow falling.
Into a whisper in darkness.
But the tree outside the window keeps waiting for you
For this tree is just like you.
(Translated from Russian into English by the author and Vladimir Scott)
Eldar Akhadov TREE in Russian
Eldar Akhadov TREE translated from Russian into Azerbaijani by Elvis Aliyev
* Berengarten's poems is published here: A Forest of Trees. The poem has started The Albero Project, hosted in Margutte.
For other articles from The Albero Project, click on the tag.
Eldar Akhadov was born in Baku, Azerbaijan, in 1960. He lives in Krasnoyarsk, Siberia. Author of more than sixty books of poetry and prose, his works have been widely published in Russia, Ukraine and Azerbaijan, as well as in Germany, Israel, Kazakhstan, and the USA, and translated in a number of languages.
Eldar Akhadov is a member of many literary organisations both in Russia and elsewhere, including the Union of Writers of Russia, various other Russian, Ukrainian and Azerbaijani literary associations, and  PEN International. Additionally, he is Co-Chairman of the Literary Council of the Assembly of Peoples of Eurasia and an Ambassador of the International Forum for Creativity and Humanity (IFCN, Russia). His prizes and awards include: the State Literary Prize of the Governor of the Yamal-Nenets Autonomous District; the 'Silver Feather of Russia' Award;  the 'For the Good of the World' prize; the 'North is a Country Without Borders' prize; and  silver medals at the fourth All-Russian Literary Festival and the fourth Eurasia Literary Festival. Akhadov has also been active as a teacher and educationalist. For ten years (2000–2010), he devoted much time to running creative writing workshops for the blind; while also heading the largest youth literary association in Siberia. A man of many parts, his first degree was in surveying at the Saint Petersburg Mining University, after which he pursued higher studies in mining. He is a member of the Russian Geographical Society, and a specialist in both gold mining and oil mining. He has supervised the construction of a gold mine, extracted gold in the taiga, and produced 256 kilograms of this precious metal in the form of dust and nuggets. As an oil-engineer, he has worked underground to a depth of 2,200 metres, and has directed and managed wells that have yielded half a billion tons of this mineral. He has also trekked long-distance through the arctic regions of Russia, including during severe wintry conditions. A dedicated internationalist, he has travelled, among other destinations, to: China; Latin America, including Argentina, Brazil and Cuba; and the Mediterranean, including Greece and the Aegean islands.
Photo: Enzo Giacone.