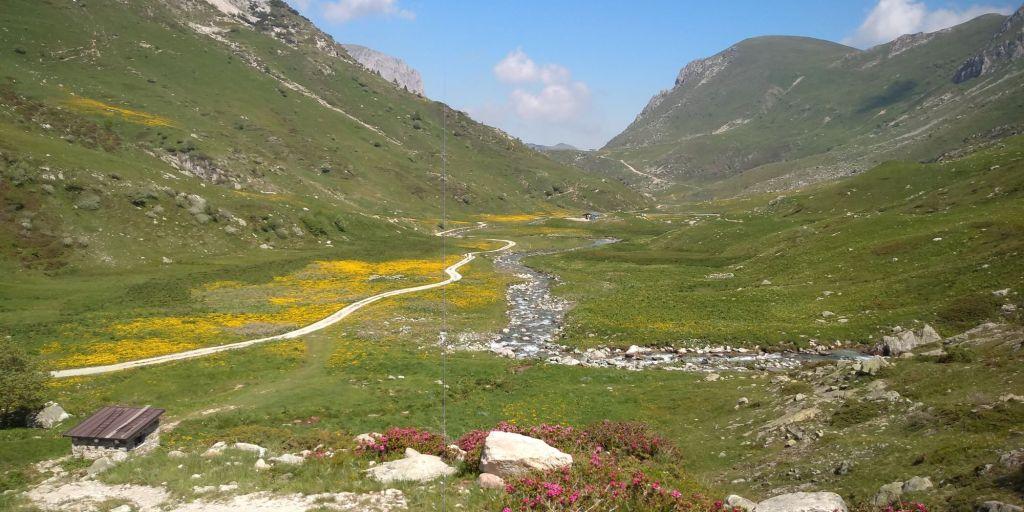 LESLIE MCBRIDE WILE
It's been 26 days since travel resumed between regions in Italy.  We are watching 10 new coronavirus clusters, located in every part of the country, from Piemonte, Lombardia, and Toscana to Campania, Sicilia, and Calabria.  Despite the new clusters, on Saturday Italy recorded its lowest daily COVID-19 death toll since early March: eight.  Masks, gloves, social distancing, and hand sanitizing stations remain mandatory in public places in our area.
30 May
"To every thing there is a season, and a time to every purpose under heaven."  Ecclesiastes 3:1
I think there may be no other place where this is so true as in Italy.  It's uncanny the way that suddenly, as if at some inaudible signal, all our neighbors begin tilling their vegetable gardens or burning brush piles, hunting porcini mushrooms in the woods or gathering wild plants to fold into a frittata.  Over the years we've sometimes wondered how everyone here seems to know when the soil is warm enough, moist but not too wet to plant their potatoes.  We've marvelled at this shared knowledge, concluding somewhat disappointedly that we will never achieve the same synchronicity with Nature that Piemontese seem to be born with.
However.  Maybe there is something to the notion that certain qualities, talents or sensibilities may be acquired through proximity, constant exposure, osmosis.  About 10 days ago, just after Phase Two began, my husband said to me, "Let's go walking in the mountains next week."  And just like that, everyone we talked with—the cheese seller in the market, our neighbor up the road, my girlfriends—was also planning to walk in the mountains.  All agreed this was the perfect time for it—not too warm, early enough to avoid blackflies–and proceeded to recommend favorite mountain trails, picnic spots, hidden lakes.  We thrilled to be thinking like Piemontese at last, even in this small, isolated instance.
We chose a familiar destination about 30 minutes up the valle Ellero, the rocky, winding course of the river that flows through the center of Mondovì.  The road is paved most of the way, and there is a rifugio (mountain hostel) about an hour's easy walk from a wide spot where many people park their cars.  Normally the rifugio serves hot meals and offers dormitory lodging to those who'd like more than a day's walk, but now the place is closed due to the virus.  Still, their wide stone terrace with outdoor tables is a good place to picnic, and we made for that.  The river was fast, the flats and hillsides covered in wildflowers, snow still melting from deep folds between the peaks above, feeding the brightly flashing water.  A couple of times we had to leave the stony track to cross a rivulet of snowmelt on its way to join the Ellero.  Others along the trail kept their distance; we exchanged greetings and continued on our ways.  On the terrace at the rifugio we all donned masks, chose picnic tables spaced well apart, ate our lunches peaceably.  Afterward, the wind sprang up, chilly despite the warm sun, and we picked our way down to the track along the river, back to the car park and home.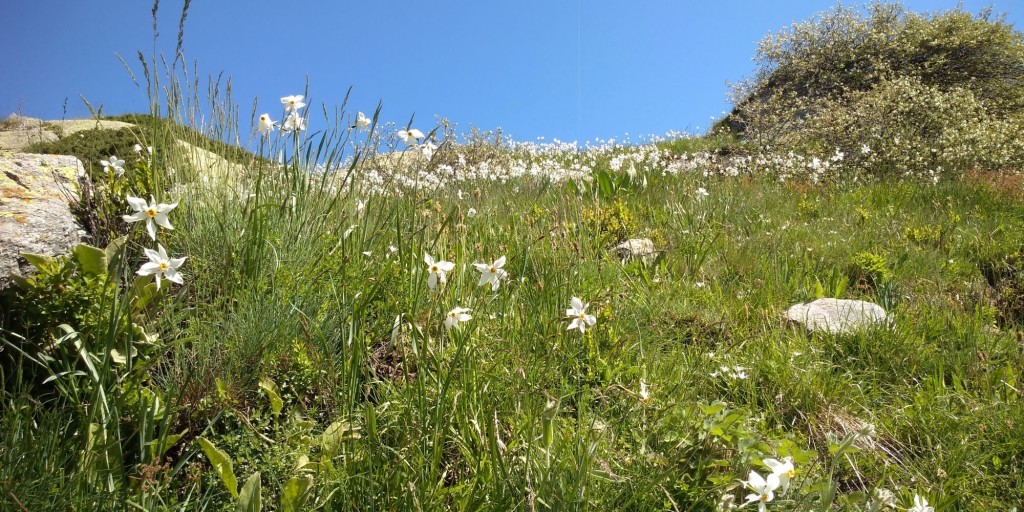 1 June
By government decree the much-anticipated next step in Phase Two—travel among the 20 regions of Italy–will be allowed from 3 June.  Public health experts and government representatives debated the wisdom of this third wave of re-opening.  Officials in Lombardia, Liguria, and Piemonte—the three regions hardest-hit by COVID-19—were accused of under-reporting new cases and deaths to avoid being excluded from inter-regional travel or forced to return to lockdown.  Regional governors deny the charge and threaten legal action.  But I've believed since the beginning of the crisis that all the numbers are flawed because they come from so many different sources, and are based on diverse criteria for everything from diagnosis to cause of death, from the difference between "released from hospital" and "recovered."  Nobody anywhere is comparing apples with apples; the virus still poses a fluid and evolving threat that, so far, precludes the painstaking reflection and analysis that might yield reliable conclusions.  Even without any political agenda or economic imperatives driving alleged misrepresentation of data, health experts and government officials could simply be wrong.   They don't have all the facts because the facts change every day.
Which is why although we will be free to go from Piemonte to the sea in Liguria or Toscana, or to visit friends in Lombardia, we plan to stay close to home a while longer.  We'll wait a few weeks, see which way the numbers move, where the virus kindles its next hot spot.  We're in no hurry.  Everything we really need is here at home—satisfying work, the little pleasures and profound joys of living close to the natural world, watching the skies instead of the clock or calendar.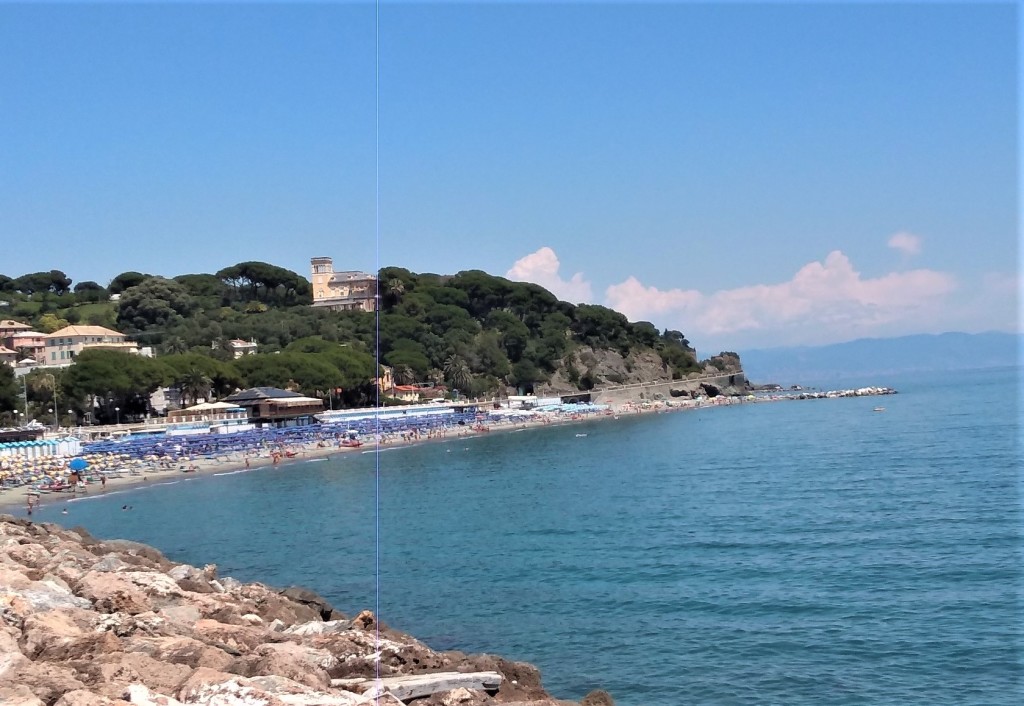 2 June
On the second day of June 1946, Italians voted to abolish their 85-year-old monarchy, and the Republic of Italy was born; today we celebrate la Festa della Repubblica Italiana.  Normally the day is marked in Rome with a large military parade; the presidential palace opens its gardens to the public, and planes from the Italian Air Force do a flyover of the historic center, trailing red, white, and green smoke to create a national flag in the sky.  Towns and cities all over the country mount their own celebrations, often culminating in displays of fireworks.  It's Independence Day, Italian-style.  I celebrated by meeting a friend for a real coffee from a bar, my first since early March.  It tasted of a safer, saner time.
This year the military parade is cancelled and celebrations are muted, in deference and sober remembrance of the continuing national trauma of COVID-19.  President Mattarella and Prime Minister Conte laid a commemorative wreath at the monument to national unity near Piazza Venezia, in Rome.  Later, Mattarella delivered a solemn address in Codogno, the town in Lombardia where the virus first surfaced and began to spread.  He mourned the more than 33,000 Italian lives lost to the virus and encouraged all Italians to keep solidarity, moving forward together.
6 June
Local culture has at its center a deep reliance on personal connections and relationships; most everything works better or is more easily resolved if there's some underlying personal association.  For instance, one chooses a plumber on the recommendation of a friend who happens to be the plumber's cousin.  Of the several hardware stores in town, we do business with the one our neighbor owns.  It's not a bad system, especially in a small city where word of mouth is the best advertisement—or an effective deterrent against poor workmanship or service.
At our neighbor's hardware store we buy items small and large, and sometimes seek advice about where to find specialized materials or tools.  Because we are neighbors, we're treated almost as family–we're rarely allowed to pay for the nails, glue, rented tile-cutter, or whatever we've been supplied.  Our neighbor waves us away with a smile and turns to serve his next customer.  This is lovely of course but after a while we begin to feel indebted or worse, that maybe we ought to go elsewhere for our hardware needs.  We want to support his business, but if he won't let us pay we're not really doing that, are we?  So we look for ways to repay his generosity: we bring small gifts whenever we travel abroad; when we buy a treat for ourselves (smoked trout from a nearby agriturismo, for example) we get another for our neighbor and his family.  We never quite get ahead of the game–they counter with fresh eggs from their hens, I bake a cake to share; they double down with a crate of freshly picked cherries from their trees.  And so it goes.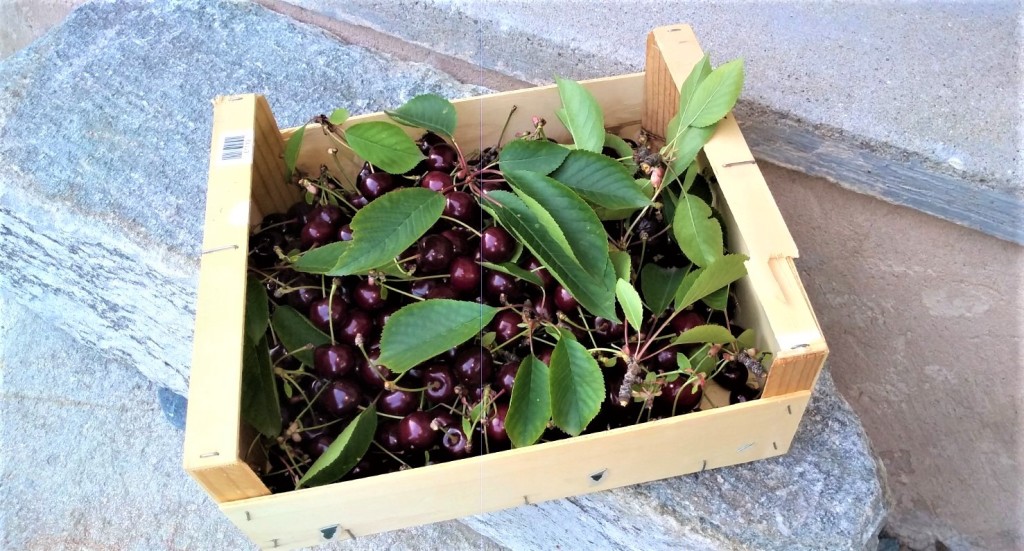 22 June
I've not been writing; since early June, just after the second wave of re-openings in Phase Two, I've felt little urgency toward communication with the world outside of Mondovì.  A friend says it's because even though we're now well into Phase Three there's not much to write about, but I don't think that's it.  Everyone around me seems to have gone quiet as well—my WhatsApp group is silent for days on end; email is sparse and mostly non-personal business—tax preparers, delivery confirmations.   Instead I've just been getting on with life, tending our gardens, reading on cool mornings and hot afternoons, slowly and carefully beginning to socialize with friends in groups of two to six, always outdoors and never more than an hour or two.
No, I think it's something else, or many things together, a confluence of fatigue and a profound craving for the ordinary.  We're tired of feeling disoriented, being unable to greet friends with kisses and hugs or to leave the house without protective gear.  We want to live without calculating every move, assessing the possible risks in every human interaction.  We've heard all the jokes, seen all the videos, and while the fear, the sense of loss and human tragedy are less acute after four months, we don't want to think about the virus 24/7 anymore.  We don't want to talk about it, write about it.  We're living alongside it every day, so what else is there to say?
My husband and I drove last week to Peveragno, a town famous for its strawberries, and on Wednesday we left the confines of Piemonte for a day at the sea.  We packed a picnic, drove east to the Mediterranean and then south toward Genova.  We'd hoped to stop and buy some big ceramic pots at Albisola, but the shop was closed so we continued on to Celle Ligure.  The weather was good, benches along the broad lungomare offered shade, giant palm trees rustled overhead.  Beachfront bars and restaurants were open, patrons seated well apart, and the breeze carried scents of garlic, anchovies, fritto misto, and coffee.  For 28 euros we could have hired two chairs and an umbrella on the beach, but we'd come without swimsuits so we didn't.  Instead, we ate our panini, strolled awhile, stood on the shore with little waves lapping at our bare feet and looked toward Africa.  Then we had an affogato (hot espresso over gelato) for the road; we were home by 5:00 pm.
26 June
Here's a story I love:
On the border between Lombardia and Trentino-Alto Adige the Presena glacier has been shrinking for decades.  Scientists estimate the glacier has lost more than a third of its volume since 1993.  To slow the melting, every summer since 2008 conservationists cover the ice with vast white tarpaulins that reflect the sun's rays and keep the glacier cool.  Every year after ski season ends, crews unfurl sheets of geothermal textile measuring 70 x 5 meters, sew the edges together and weight the seams with sandbags.  This year they covered 100,000 square meters of the glacier, at elevations between 2,700 and 3,000 meters above sea level.  Installation takes six weeks; come September the process is reversed.  Even though Austria also covers some of its glaciers, something about protecting natural wonders by tucking them in like sleeping children just seems so Italian to me.
You can see photos and read the full story here:
https://www.thelocal.it/20200621/italian-glacier-covered-in-huge-tarpaulin-to-stop-melting