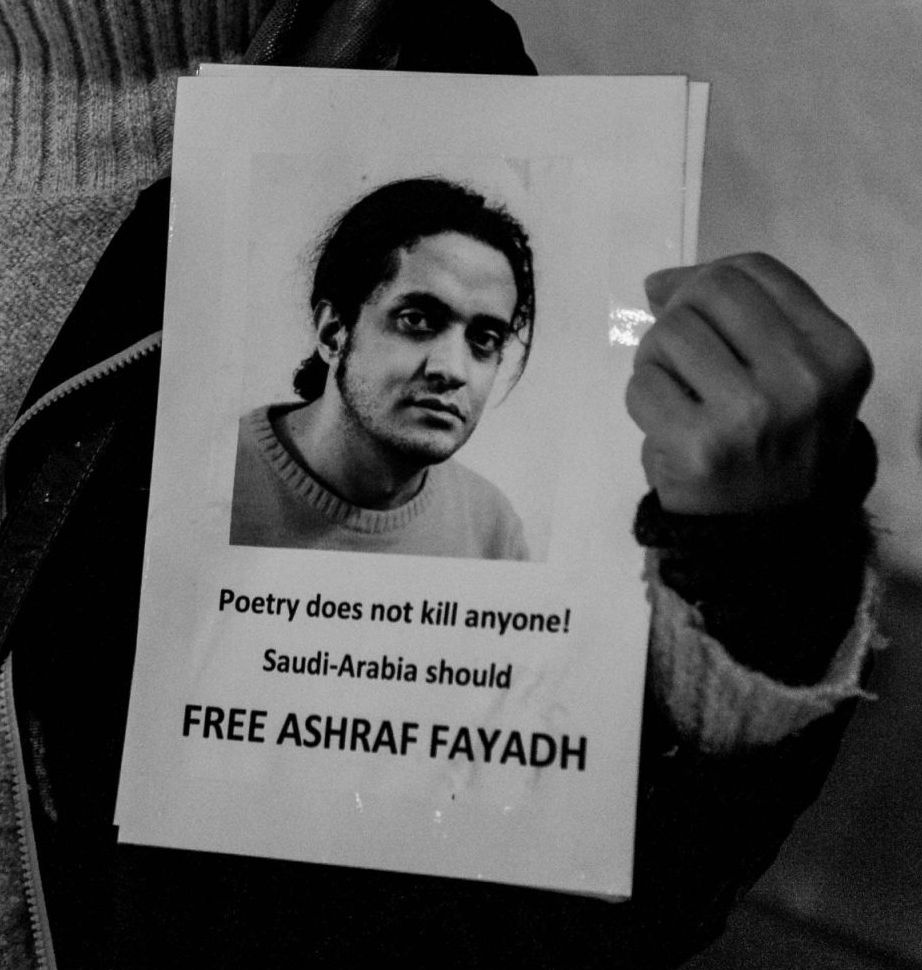 SILVIA PIO (edited by)
Worldwide Reading in support of Ashraf Fayadh, organized by Literaturfestival Berlin
it was said: settle there.
but some of you are enemies for all
so leave it now
look up to yourselves from the bottom of the river;
those of you on top should provide some pity for those underneath.
the displaced is helpless,
like blood that no one wants to buy in the oil market
From Worldwide Reading:
Ashraf Fayadh, a 35 year-old Palestinian poet and art curator, who lives in Saudi Arabia, has been sentenced to death by a Saudi court on 17 November 2015 for the "crime" of apostasy. He was denied access to a lawyer throughout his detention and trial. Fayadh has been a key figure in taking Saudi contemporary art to a global audience. Chris Dercon, the director of Tate Modern, and a friend of the poet, described him as «someone who is outspoken and daring.»
Besides renouncing Islam, Fayadh also stands accused of blaspheming and promoting atheism through his collection of poetry, Instructions Within, published in 2008. Fayadh has asserted that the poems are «just about me being [a] Palestinian refugee … about cultural and philosophical issues. But the religious extremists explained [them] as destructive ideas against God.»
[…]
Ashraf Fayadh's case is not the story of one man, but a symbol for all the victims of a deeply repressive regime that is supported by Western governments who claim to value freedom and democracy above all. Right now Saudi Arabia sits on the UN Human Rights Council, a body whose members are supposedly those who uphold the highest standards of civil liberties. […]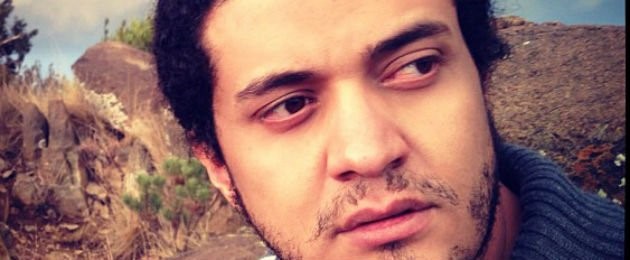 In November 2015 the International Literature Festival Berlin started an appeal for a worldwide reading in support of the poet Ashraf Fayadh. Over 350 writers and numerous PEN Centres have signed the appeal.
On January 14th 2016, 128 confirmed readings took place in 47 countries. They were organized by PEN centers, other writers associations and organizations as well as individuals.
This was the request:
«With this worldwide reading, we demand that the UK and US governments intervene on behalf of Ashraf Fayadh as a first step towards pressuring Saudi Arabia to raise its human rights standards.
We further demand that the United Nations suspend Saudi Arabia from the Human Rights Council until its abysmal record on upholding civil liberties improves.
We also call on Western governments, especially in the UK and the US, to acknowledge the problems inherent in maintaining cozy, unquestioning relations with a country renowned for systematic human rights abuses.»
Some of the events were in the form of readings with writers, reading Ashraf Fayadh's poems both in the Arabic original and other languages as well as other texts and poems relating to the topic. Quite a few involved music. Some focused more on a discussion with human rights experts and people involved in the debate. Some were organized as protests, for example in front of the Saudi Arabian Embassies. Some took place at schools and universities.
The collected documentation of the readings are here.
Currently, Ashraf Fayadh is awaiting his hearing. There are continued protests and readings to show solidarity for the poet.
Ashraf Fayadh's "disputed" poems in English translation can be found here.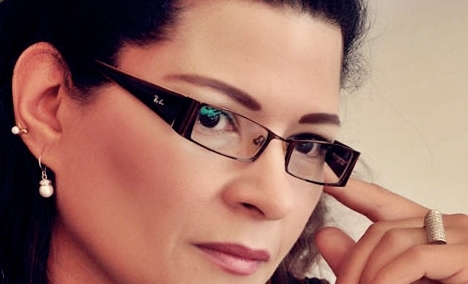 We would further like to call your attention to the Egyptian writer Fatima Naoot who was a guest at the International Literature Festival Berlin 2009 and has been sentenced to three years imprisonment in Egypt for "insulting Islam" by speaking up against the sacrificing of sheep. See here and here.
See also other PEN International campaigns on behalf of writers across the globe who are persecuted, harassed and attacked for what they have written or simply for being a writer.