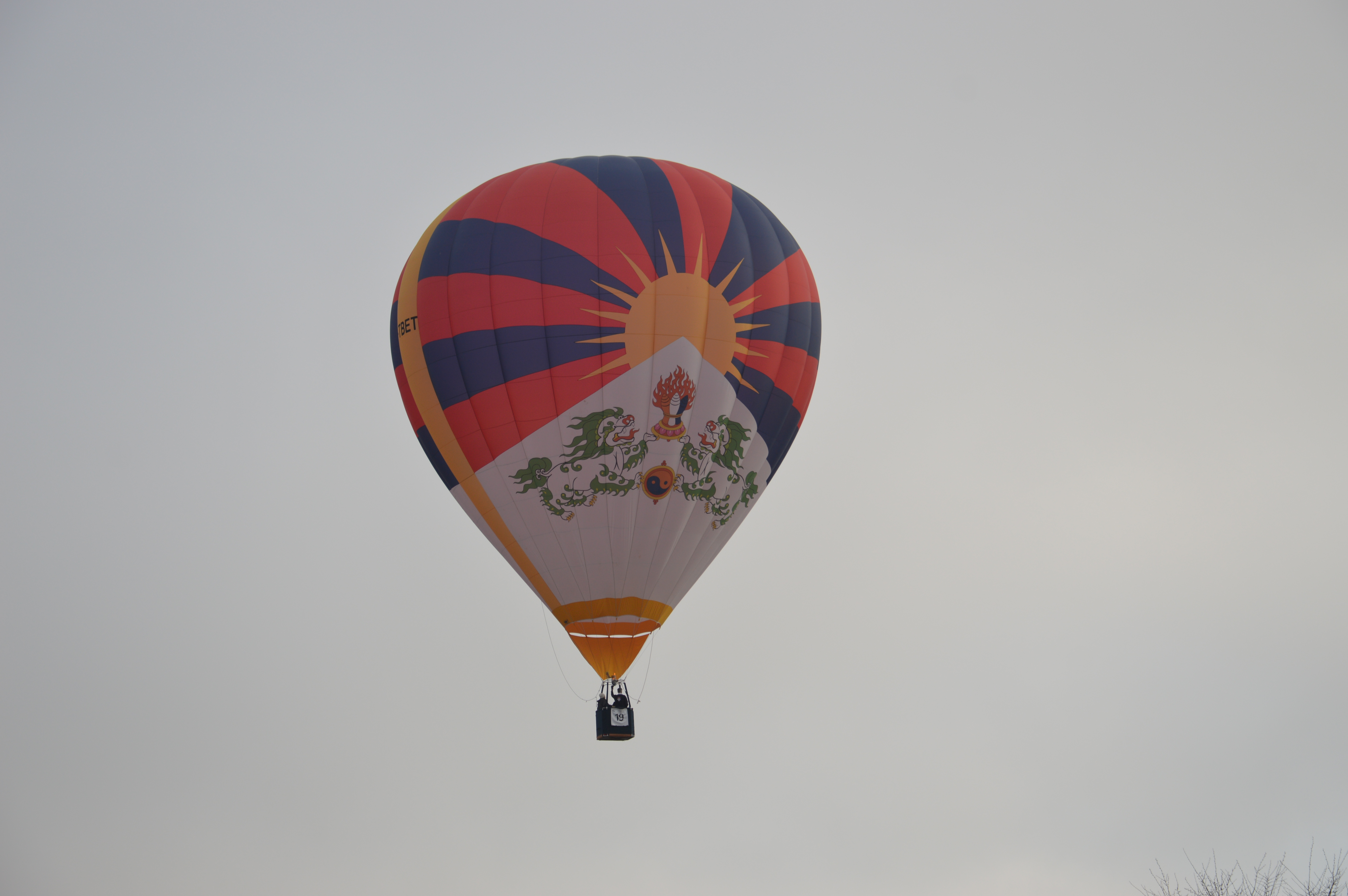 LESLIE MCBRIDE WILE
January can be a dreary month.  The post-holiday weeks feel anticlimactic, empty, with little on the horizon except a return to normal routine.  But here in Mondovi` January brings excitement and wonder as the city hosts its annual gathering of hot-air balloonists from around the world, this year including a team all the way from Tibet.
I am devoted to the mongolfieri and a bit of a groupie for one English team in particular.  Normally I'm out early to catch the first launch of the festival, but the weather Saturday morning was raw, chilly and grey, the view from our breakfast table bleak and unpromising.  I decided the show could go on without me, and it was after ten o'clock before Jim and I stepped outside, headed for the weekly farmers' market.  From above we heard the unmistakable sound of gas jets firing—like a dragon breathing flame—and looked up to see that the balloons had come to us!  One appeared, then several, directly above our house and meadow, and then the sky was filled with the bright and buoyant objects.  They flew low, almost skimming the treetops as the pilots tried to raise their balloons into the heavy, damp air.  We waved and shouted, and they waved and shouted back.  A small herd of deer, alarmed and puzzled by the dragons' breath, appeared out of the trees at the lower edge of the meadow.  Not certain where the threat lay, they ran one way and then the other, back and forth, until one doe took the decision and streaked away to the east with the others close behind.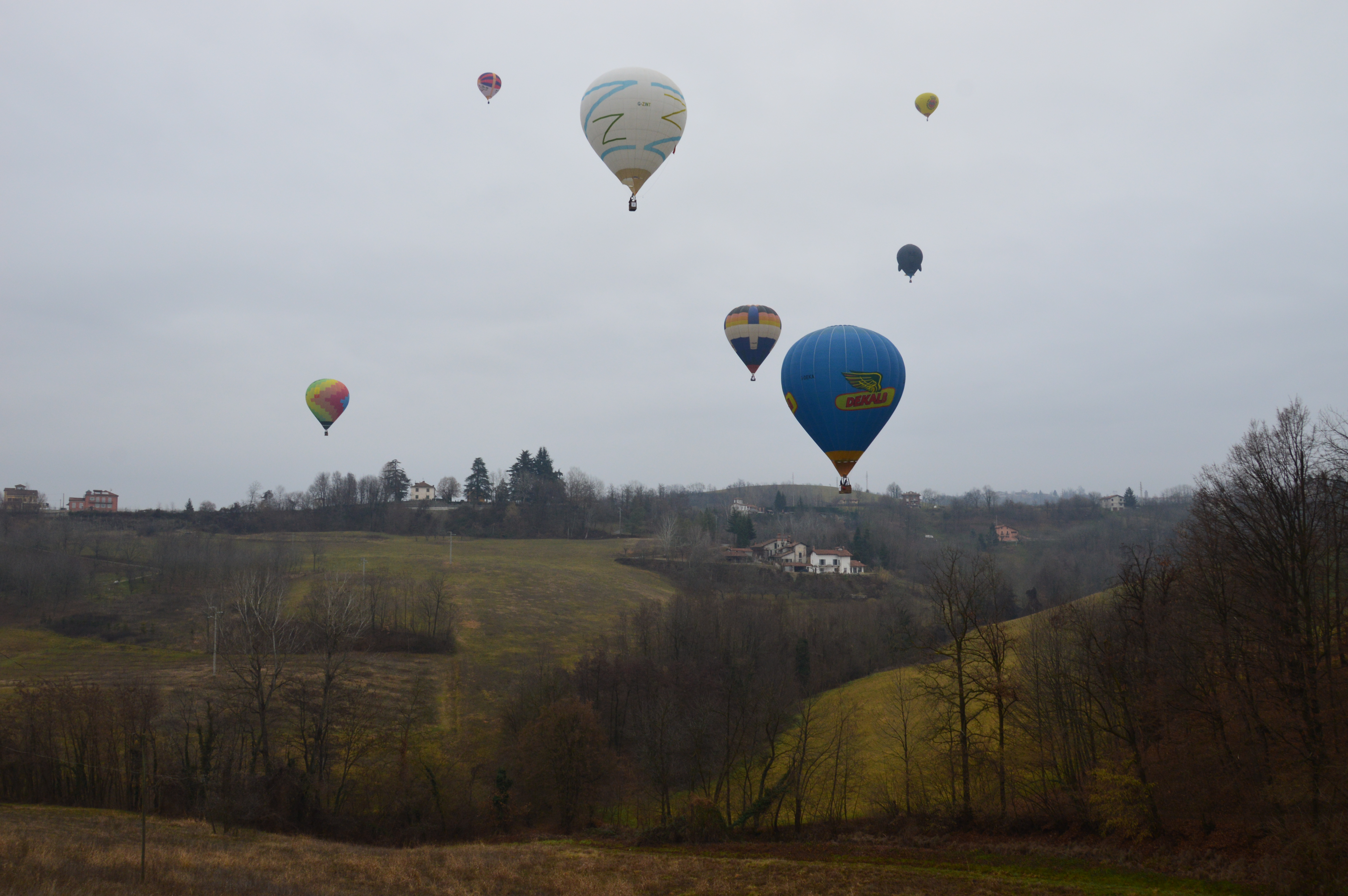 That evening just after nightfall we walked up to the Belvedere above Piazza Maggiore to watch the evening program, a spectacle of tethered balloons illuminated and glowing, breathing and swaying in the darkness below.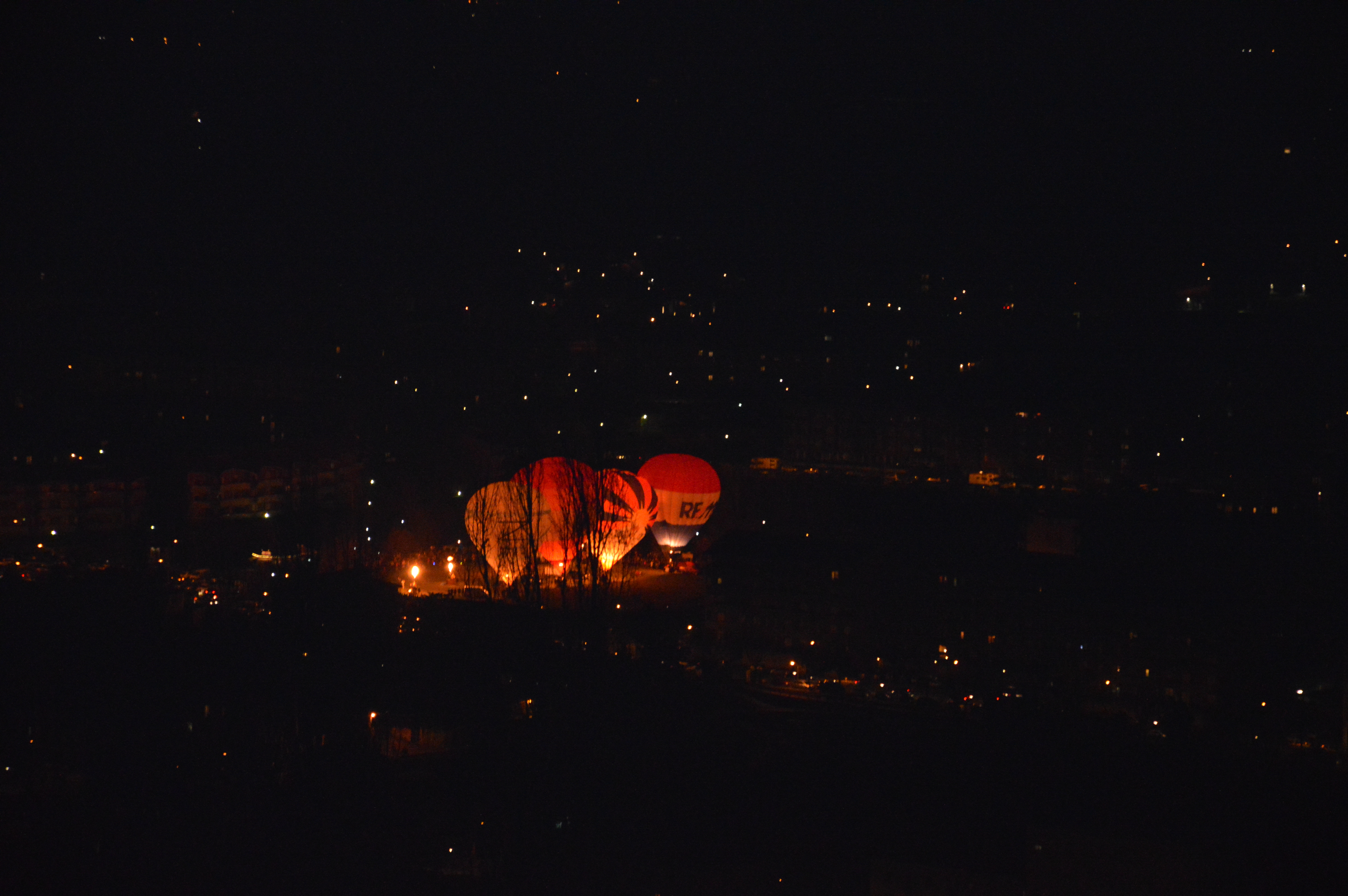 Sunday morning heavy fog grounded all the balloons; none of the pilots could launch and some began leaving town, making their way back to England, France, Slovenia, the Netherlands, Ireland.  Later that afternoon weak sunlight finally roused me to action; I went down to join the crowd around the launching grounds at Parco Europa.  Several balloons lifted off, including the one from Tibet, before waves of fog rolled through again, forcing them down and bringing the event to a close.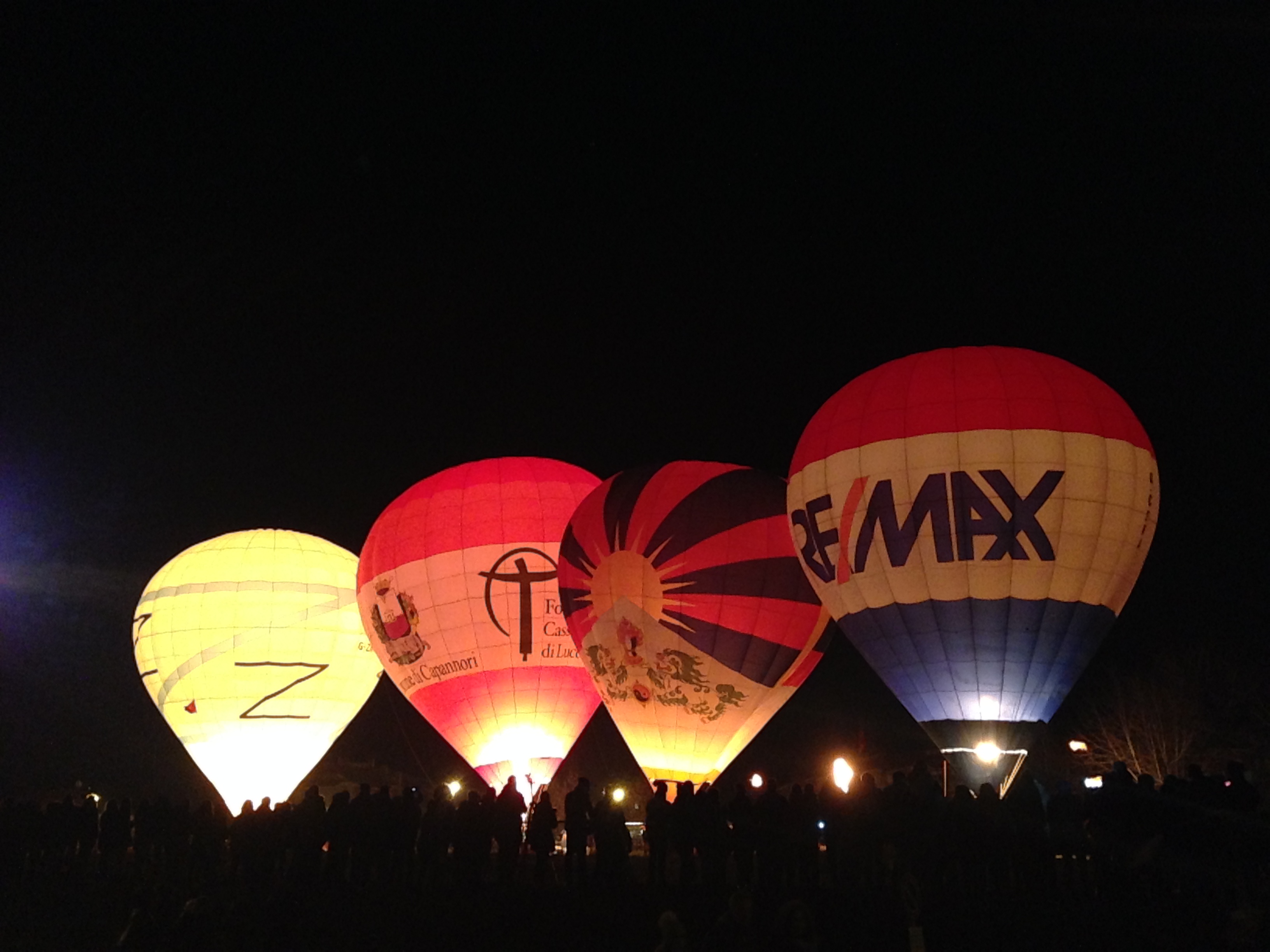 Pictures by Leslie McBride Wile and Flora Govone
Greetings from Mondovì – Mongolfiere 2015