Illuminating Rover
Light me as the powerful nebulas
Returning from light years of photons
Be my auroras in the eve of unknown darkness
And all other darkness that the lord of light cansolarly and universally define
Be my spectral radiance in all spectral fluences
Where all black bodies and blackholes can shine
Be my photometer in every image, in every bulb, in every candle, in every stone
From the flickers of ages, of all epochs and Galileo's hall of flames
Be my nanolight radiating in light energies from east to west, south to north
Be my quantum light in every space, where all spaces become the light
Be my eyes of all wavelengths to show the universe
That you are transversing in every planet of life and non-life
Yes, let there be light because you are my light in every word
And every breathing letter of L-I-G-H-T in my life
The meaning of light that does not only refract and reflect
Is you, the lightbearer
The light of love, the light of lights.
***
Indespensable Genesis
The eyelets of quintessence
Spot the caves of allegories
Grains and kernels of acumens
Revealing the measurable
And immeasurable swan songs.
As I step on the tiles
Of masquerading ivory towers
I play, play, restart and replay
I walk through the routes
Of meltdowns, pitfalls and Goodwin sands.
Cyclones whisk wavelets of carry-on
Inside my knapsack
I unhook the velcro straps of recycling dawns
Of the wild blue yonder
And the atomic exodus
Then, I lick one-by-one
The most unwanted patches
Marking the mirrors of my bare skin
The façade of colorless, priceless inner child.
My plain Arcadia knows no faces
Knows no deities, royalties and upper class hands
Come into my resilient love-webs
The fountain of a special one
The compass of an empowered woman.
© CeriNaz 2015 Philippines
Songsoptok Magazine March Issue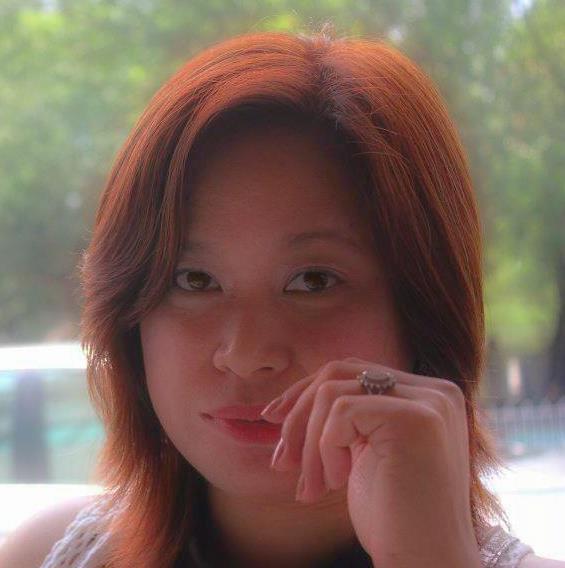 Caroline Nazareno a.k.a. CeriNaz is a multi-awarded world poet, editor, lecturer and journalist. Her works have been published in various international book anthologies, magazines and e-zines.
She won the FrangBhardi Literary Prize 2014 in Albania on December 28, 2014. Internationally recognized and awarded by the KIBATEK (Kıbrıs-Balkanlar-AvrasyaTürkEdebiyatlarıKurumu) as ''şairGazeteci'' (poet- journalist) during the 34th KIBATEK International Festival of Literature and Arts in Tuzla, Istanbul, Turkey on November 8, 2014. Inner Child Press ltd. (USA) featured her in The Year of the Poet October 2014.
World Poetry Canada and International honoured CeriNaz with the ''Certificate of Appreciation'' for the International Peace Festival 2011. In the same year, Poetry Around The Globe, presented CeriNaz with the "Certificate of Outstanding Achievement in Poetry" as a World Poet. World Poetry Canada and International Peace Festival 2013, adjudged her "World Poetry Empowered Poet 2013″. She was a featured poet at Vancouver Word on the Street and World Poetry Canada and International in 2012.
Graduating cum laude with the degree of Bachelor of Elementary Education, major in General ScienceatPangasinan State University. She earned her postgraduate studies in Administration and Supervision at Eulogio "Amang" Rodriguez Institute of Science and Technology. Ceri is a voracious researcher in various arts and literature and had visited the Harry Elkins Widener Memorial Library of Harvard University and learned about the Nanotechnology and Aerospace at Massachusetts Institute of Technology in June 2012.
GalaktikaPoetike (Galaxy of Poets), a very prestigious international poetry organization, featured CeriNaz's masterpieces: "Tonight is a Breakaway", "Jumbo Mumbo Chum", "frozen eyes" and three poetographs: "fill me", "yesterday's lullaby" and "the one", on August 9, 2014.
Her haiku "Hello Mars" was one among the hundreds of poems chosen and formed part of a special DVD project which was attached to NASA's MAVEN spacecraft, headed to Mars, on November 2013.
The International Poetry Translation And Research Centre (IPTRC) published her poem fusion in the World Poetry Yearbook 2013. The said book had starred 211 world poets of 93 countries.
Among others, she writes for the Philippine Canadian Inquirer, Manila Bulletin and Reflection Magazine.